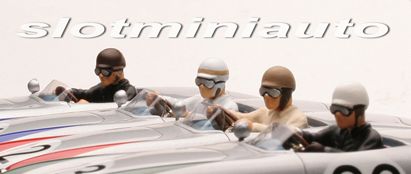 SLOT MINIAUTO 73 – NOVIEMBRE
El nuevo Ferrari F10 de Fernando Alonso de Carrera protagoniza la portada de la revista Slot MiniAuto del mes de noviembre. Al mismo tiempo se destaca un artículo sobre todos los modelos de la NASCAR comercializados por Scalextric. La segunda parte de la Supercomparativa de los Audi R8 de Carrera, Ninco y Superslot, pone al descubierto su comportamiento en pista.
Presentamos también los cuatro Mercedes 300 SL de Slot Classic que participaron en Nurburgring de 1952 en unas decoraciones hasta ahora inéditas.
En el interior, las pruebas en pista de los nuevos BMW M3 GT2 y McLaren MP4/24 de Scalextric, el Audi R8 GT3 Lightened de Ninco, y del Jaguar XJR 14 de Le Mans Miniatures.
Se completa la revista con las secciones habituales de Noticias, Novedades, Presentaciones y Slot Sport.
Este mes, de regalo, los dos primeros meses del Calendario 2011.
(A la venta el 29-10-2010)
Slot MiniAuto en Facebook
(Más información en www.revistasprofesionales.com)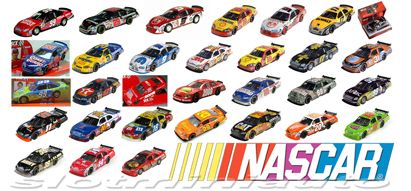 PRESS RELEASE
SLOT MINIAUTO 73 – NOVEMBER
The new Fernando Alonso Ferrari F10 of Carrera is the main protagonist in the Slot MiniAuto cover of November. At the same time an article is highlighted on all NASCAR models sold by SCX. The second part of the Audi R8 comparative between the Carrera, Ninco and Scalextric models, exposes its behavior on the slot track.
We also present the four Slot Classic Mercedes 300 SL that dominate in Nurburgring 1952, in a previously unheard decorations.
Inside, the track testing of the new SCX BMW M3 GT2 and McLaren MP4/24, the Audi R8 GT3 Lightened of Ninco, and the Jaguar XJR 14 of Le Mans Miniatures.
Magazine is complete with the usual sections of News, Novelties, new car introductions and Sport Slot.
This month, as gift, the first two months of the 2011 calendar.
(On-Sale 29/10/2010)
Now Slot MiniAuto in Facebook
(More information on www.revistasprofesionales.com)