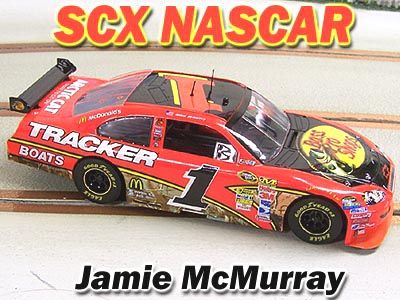 A review by Harry Wise of Home Racing World.
Likely one of the last paint schemes to come on this version of the COT NASCAR from SCX, this latest release is my favorite. Of course NASCAR changed the body during the season to eliminate the wing and go back to a spoiler, but this car is accurate for the beginning of a great year for this young driver.
As with most any other model, either you will like this scheme or you won't. I really like it of course, but I am biased. Jamie is one of my favorite drivers as us Missouri boys have to stick together :) I am a Carl Edwards fan too, but it is almost impossible to make a cool looking car with a duck on it. With this scheme I think they nailed it.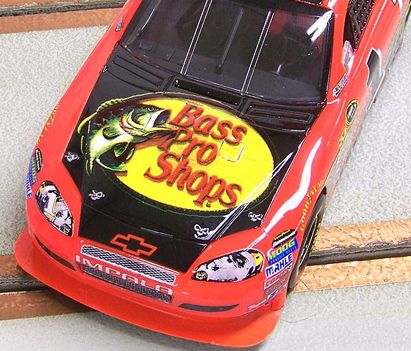 SCX has done a great job in scale as well. It isn't perfect but it is sure close enough for me. See, I am very grateful to have this car. I had ordered decals to make my own and the day after they arrived, I received the press release announcing that this car would be made. GOOD. I am not a very good painter and SCX saved me from my usual poor quality finishes!
Read the full review at this link.