New Super Tires-Dan O'Grady Series pix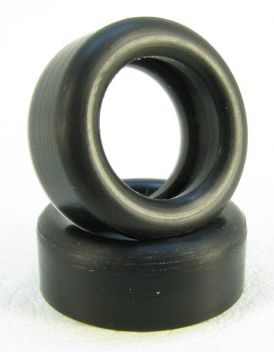 Super Tires™ is proud to announce the Dan O'Grady Vintage Series of high-performance 1/32 slot car tires. The first tire in this new series is now in production. The most prominent feature of this series is a rounded outer sidewall – this is a feature many of our customers and distributor/dealers have requested. Dan O'Grady has been particularly persistent lobbying for the new design; therefore, it was only fitting to name the new Super Tires™ series in his honor. The first tire in the Dan O'Grady Vintage Series is designed specifically for Ninco™ Classic wheels (except the Cobra) and C.B. Design 15x7mm wheels (all styles). Part numbers are as follows:
· 1204R-C ("Classic" – silicone)
· 1204R-Y ("Yellow Dog" – urethane)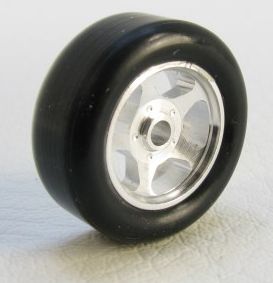 More at
this post.
Labels: Super Tires