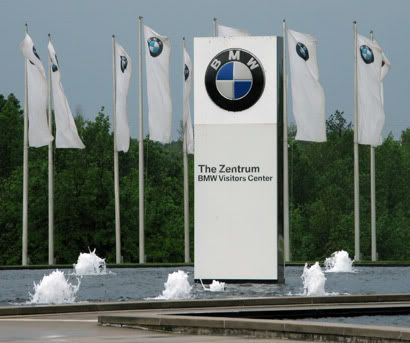 On the way back from a trip down to see some slotters in Atlanta, I saw a sign along the highway... "BMW Visitors Center" and an exit sign, I figured why not stop. I didn't know what to expect, the most I was expecting to see was a few new BMW's sitting inside a glass lined room and maybe an overpriced t-shirt to buy. Well was I in for a treat.
The hall was filled with motorcycles, race cars, and BMW oddities of all types.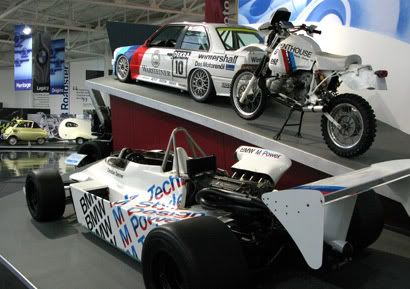 Seeing the Z1 BMW was sure strange, BMW is not know for awkward looking cars, but WOW is this car really terrible looking.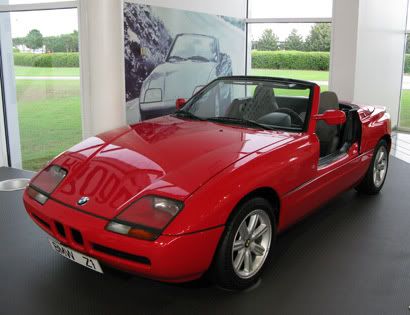 Sadly there was no 2002 in the haus but at least the motor was there to eye up.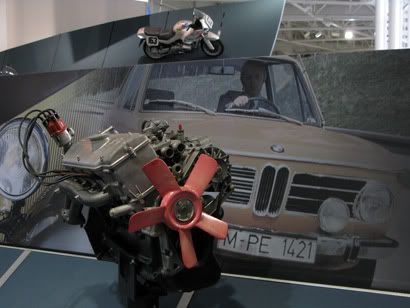 The next aisle has some really cool old BMW motorcycles in it. This old design BMW badge was really cool.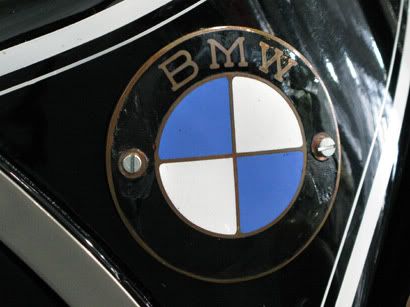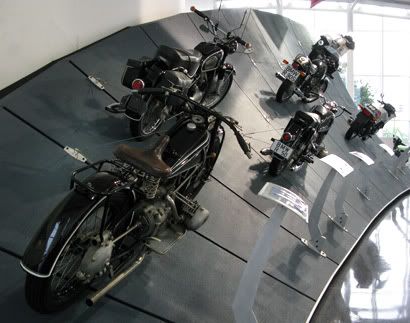 Next a real treat. I don't know what it is but I just love little cars... and they don't come much "littler" than the BMW Isetta's. A trio of the little, odd, very cool cars have a very modern look to them. They make the modern attempt at hybrid/smartcars/Sparrows look silly and half-hearted. Yeah, I know, I know... these cars aren't exactly what most folks would describe as "cool" but what can I say, I love them.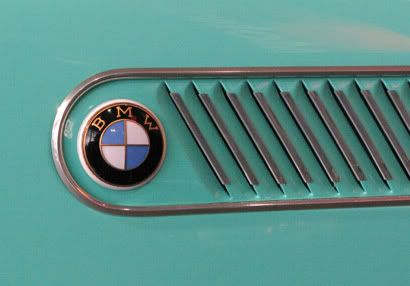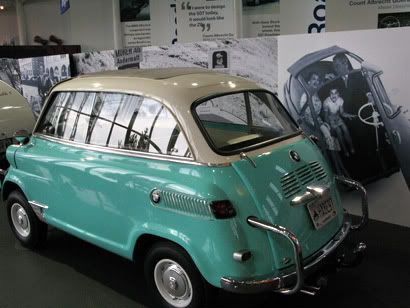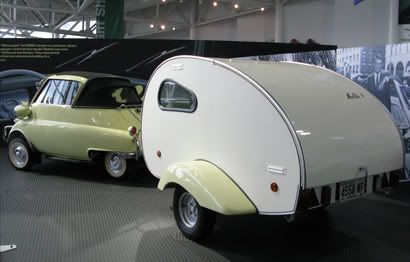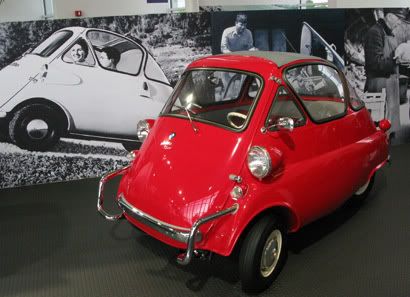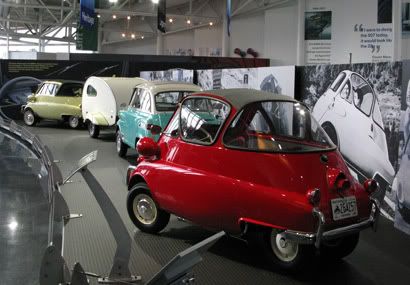 Now if we could just convince BMW to bring back this model and update it...
Another treat around the bend in the museum is the M1 on display and the 3.0CSL. Both very cool, very 70's cars.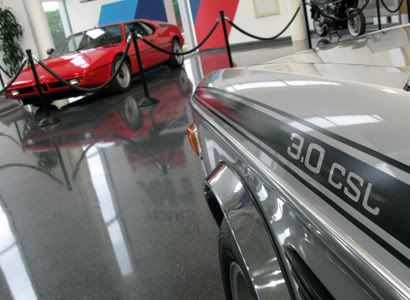 This is the first road going M1 I'd seen and it was impressive to see one in perfect shape. It would seem that BMW maybe missed the boat by not continuing the supercar as a model in the line.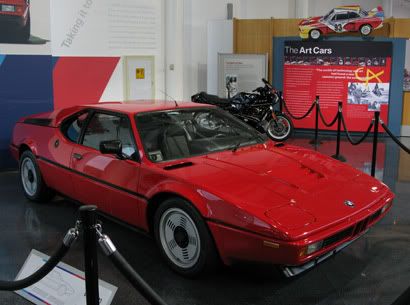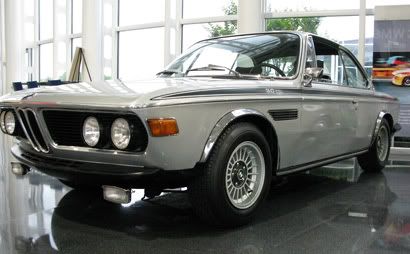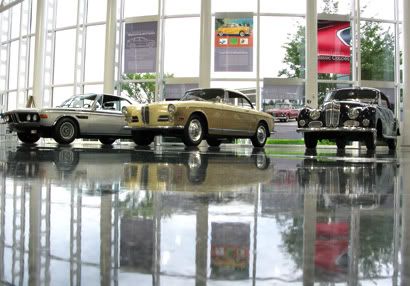 I was only at the Zentrum for a little while, just long enough to walk about a bit, buy some hats, and talk myself out of buying every diecast in the gift shop. If you're driving by on Route 85 and you need a break stop by, it's worth it. Next time I'm going to call ahead to see if I can hitch a ride with a factory tour... they're by appointment only.
DaveK
Publisher, Slot Car News
From the Spartansburg Tourist Bureau site:
BMW Manufacturing Plant

I-85 at Hwy. 101 (Exit 60)
(864) 989.5297 or 1.888.868.7269

The BMW Zentrum is a state-of-the-art visitor's center that highlights the company's commitment to engineering and its neighboring communities. In addition to historic cars and motorcycles, visitors are able to watch a short film on the construction of the vehicles and witness the "Art Car" display. Visitors can even "ride the line" via the Virtual Factory Tour. Actual tours of the factory itself are available, although it is suggested that reservations are made far in advance due to the overwhelming popularity of the tour.