COMUNICADO DE PRENSA
SLOT MINIAUTO 60 – OCTUBRE
El VW Scirocco GT24 de Carlos Sainz, es nuestro merecido protagonista del mes de Octubre. Junto al nuevo modelo de Carrera, destacamos el Porsche 917/20 "Pink Pig" de Le Mans Miniatures y el exclusivo Realpor, "Alpinche", de Estanislao Reverter, firmado por Kit Car 43. En el interior, las pruebas del P68 de Racer, Punto Abarth de NSR, Mazda 787B de Slot.it, Aston Martin Vantage de Scalextric y un reportaje sobre todos los DB Panhard HBR5 que corrieron en Le Mans.
Se pueden ver además las primeras imágenes oficiales de las motos ISS de Bycmo y del nuevo Alfa 33/2 de Cursa Models.
Además se incluye una entrevista con Jordi Molist, creador de Hobby Classic, y una guía del próximo Slot Racing Festival.
(Más información en www.revistasprofesionales.com)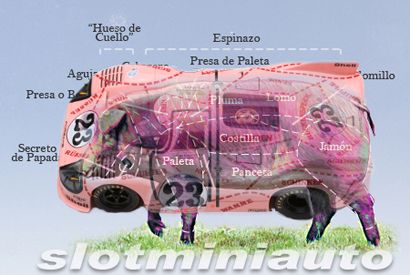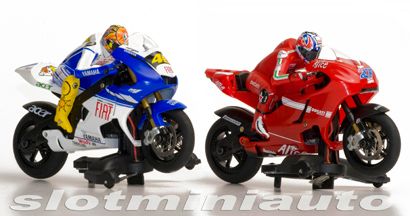 PRESS RELEASE
SLOT MINIAUTO 60 – OCTOBER
The Carlos Sainz VW Scirocco GT24 is our deserved cover protagonist this October issue. Next to the new Carrera model highlight the Le Mans Miniatures Porsche 917/20 "Pink Pig" and the exclusive Realpor "Alpinche" by former rally driver Estanislao Reverter, signed by Kit Car 43. Inside, the track tests of the Ford P68 of Racer, Fiat Punto Abarth of NSR, Mazda 787B of Slot.it, SCX's Aston Martin Vantage and a report on all DB Panhard HBR5 who ran in Le Mans. You find also the first official images of the new ISS Bycmo Bikes and the preview of the Alfa Romeo 33/2 of Cursa Models. It also includes an interview with Jordi Molist creator of Hobby Classic, and a guide to the next annual Slot Racing Festival.
(More information on www.revistasprofesionales.com)