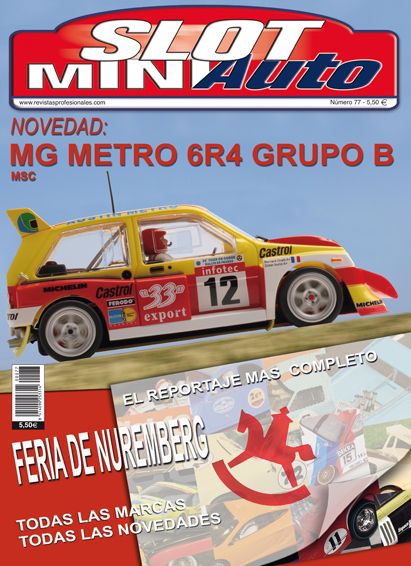 COMUNICADO DE PRENSA
SLOT MINIAUTO 77 – MARZO
La Feria del Juguete de Nuremberg convierte esta edición de marzo de Slot MiniAuto en un monográfico sobre todas las novedades de todos los fabricantes para esta temporada 2011. Un extenso reportaje de todo lo visto en Alemania, con sorpresas exclusivas.
La presentación del MG Metro 6R4 de MSC y del Ferrari 250 GT Scaglietti Competizione de Slot Classic completan la revista. Imprescindible la sección Construye tu Circuito, un gran paso a paso de cómo decorar y ambientar tus pistas.
(A la venta el 28-02-2011)
Slot MiniAuto en Facebook
(Más información en www.revistasprofesionales.com)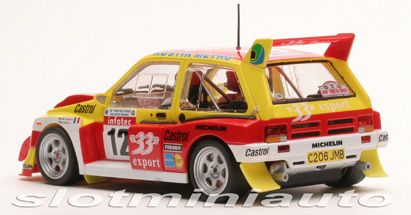 PRESS RELEASE
SLOT MINIAUTO 77 – MARCH
The Nuremberg Toy Fair makes the March issue of Slot MiniAuto in a monograph on the latest news from all manufacturers for the 2011 season. An extensive report from the novelties seen in Germany , with unique exclusives.
Presentation of the MSC MG Metro 6R4 and the Slot Classic Ferrari 250 GT Scaglietti Competizione complete the magazine. Imperative to read the Build your Circuit section, a great step by step how to decorate and acclimate your tracks.
(On-Sale 28/02/2011)
Now Slot MiniAuto in Facebook
(More information on www.revistasprofesionales.com)