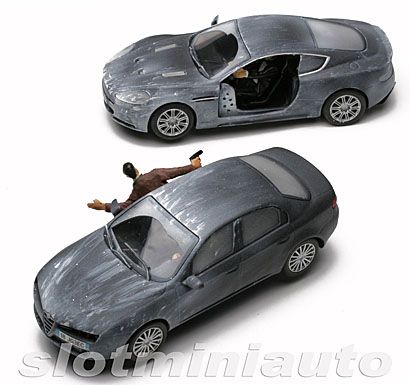 COMUNICADO DE PRENSA
SLOT MINIAUTO 59 – SETIEMBRE
El nuevo Sunred SR21 de FlySlot Cars es nuestro protagonista destacado en la portada del mes de setiembre. Así mismo se destaca la aparición del nuevo Ford GT de la gama Ninco-S y del lanzamiento de los Morgan Aeromax y Morgan Plus 8 de Carrera, coincidiendo con los cien años de la marca británica.
En el interior una interesante entrevista con Chris Boyer de Proto Slot kit, las pruebas del Audi Sport Quattro S1 de Revell, el nuevo Nissan R390 de Reprotec y el Jaguar XKR GT3 de Superslot.
Un interesante artículo sobre Quantum of Solace y la presentación del Scorpius Wireless completan parte de la publicación de este mes.
(Más información en www.revistasprofesionales.com)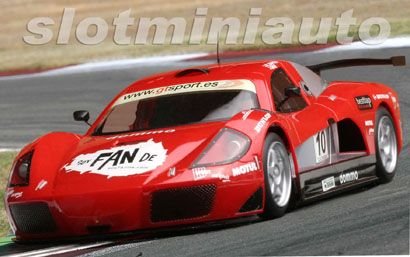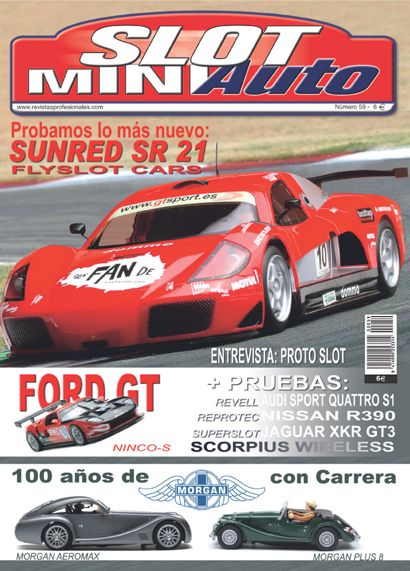 PRESS RELEASE
SLOT MINIAUTO 59 – SEPTEMBER
The new FlySlot Car Sunred SR21 is our protagonist featured on the cover of September. It also highlights the new Ford GT of Ninco-S range and the launch of the Carrera Morgan Plus 8 & Morgan Aeromax coinciding with the centenary of the British brand.
Inside an interesting interview with Chris Boyer of Proto Slot Kit, the Revell Audi Sport Quattro S1 track test, the new Nissan R390 of Reprotec and the Jaguar XKR GT3 of Scalextric.
An interesting article on Quantum of Solace and the presentation of the Scorpius Wireless completes part of the publication of this month.
(More information on www.revistasprofesionales.com)