Video of the press conference.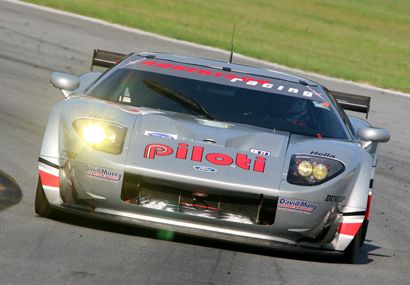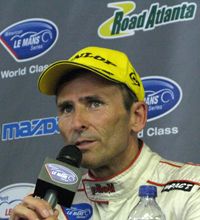 The Robertson Racing Ford GT is on the pole for the GT2 class for the Petit LeMans! Yes... the Ford GT. During a post-qualifying press conference driver David Murry talked about the long road that the Robertson Racing team has had over the past few years. They've had to work harder than the factory teams that are more well funded Murry said in a deadpan manner. Race after race the car has been a solid backmarker and it's a huge accomplishment for the team to start at the front of the grid. But it's a very, very long race. We'll see if the "David" team can stay ahead of the "Goliath" teams that are just behind them on the grid.
The GT2 Top 6 qualifying times:
Doran Ford GT 1:20.819 Murry/Robertson/Robertson
Chevrolet Riley Corvette 1:20.877 Sutherland/Drissi/Bell
Chevrolet Corvette C6.R 1:20.912 Beretta/Gavin/Faessler
BMW E92 M3 1:20.981 Mueller/Milner/Mueller
BMW E92 M3 1:21.219 Hand/Auberlen/Priaulx
Porsche 911 RSR 1:21.299 Bergmeister/Long/Lieb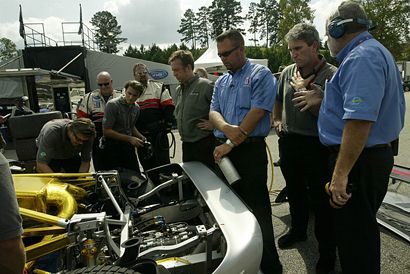 The team talks with the scrutineering judges after a 1st place qualifying effort.