Due to the Iceland volcanic disruption the European airspace crisis has caused disruption to businesses around the world, including the FIA GT1 World Championship. Following the opening round of the championship at Yas Marina in Abu Dhabi flights to the majority of European destinations were canceled due to the volcanic ash cloud. The Championship promoter SRO has worked tirelessly to find a solution to the problem of getting teams and their equipment back to Europe. Today the second of two cargo planes with the race cars and equipment has arrived in Luxemburg as planned and two charter flights to Europe have been booked to fly the teams and the organizers to Vienna, which will be arriving in the Austrian capital on Thursday morning.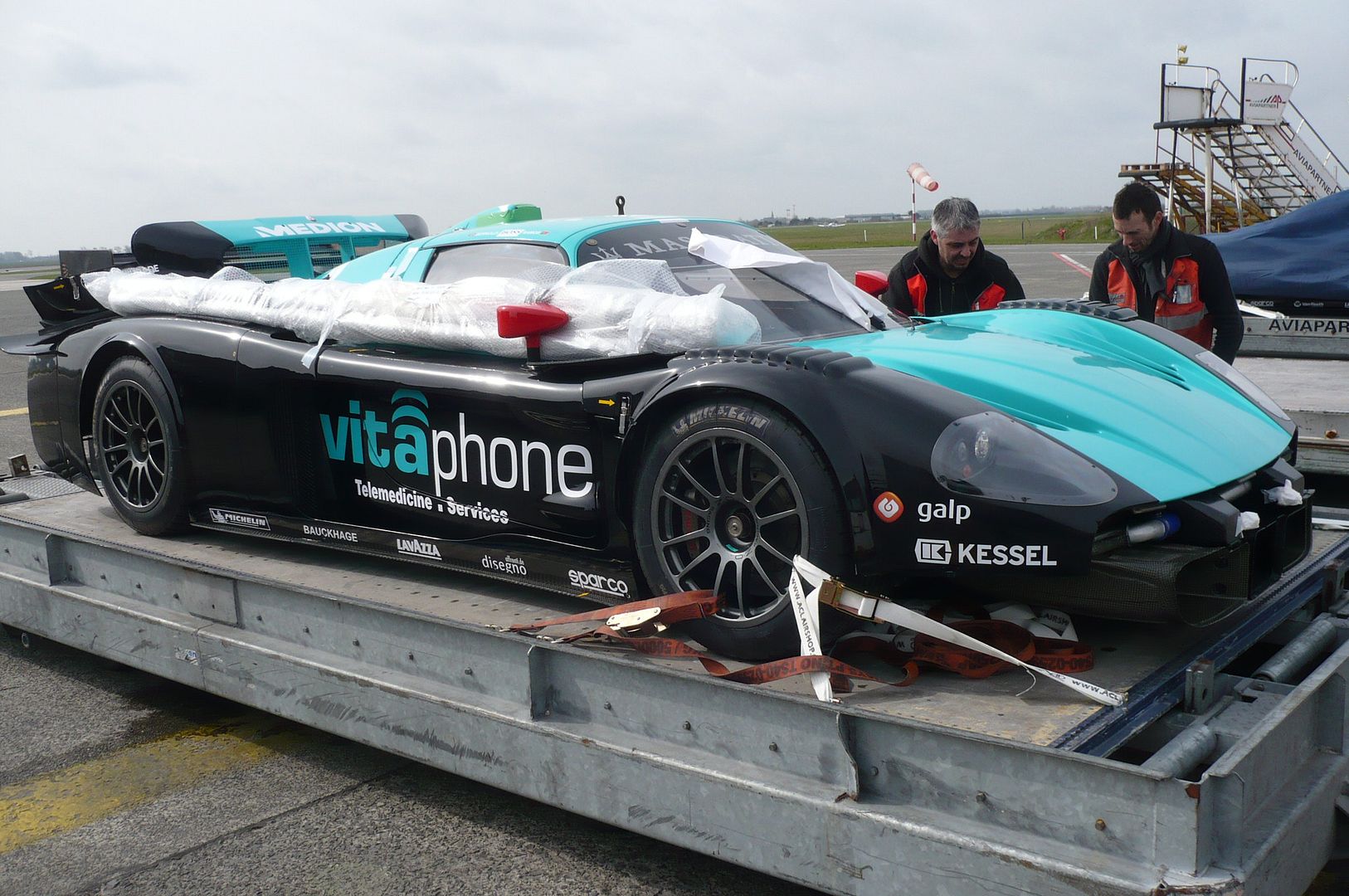 "This situation has been extremely difficult but we have managed to pull all the different elements together to get the cars and teams to where they need to be so our next event at Silverstone can go ahead," said Patricia Kiefer, Chief Operating Officer for SRO. "The cars are now back in Europe and the teams will arrive tomorrow; they will be able to pick up their cars and equipment before the weekend. The FIA GT1 World Championship races at Silverstone on 1/2 May will now be able to go ahead barring any further problems caused by mother nature."
The Silverstone Supercar Event is taking place at Silverstone on 1st and 2nd May, with Round 2 of the FIA GT1 World Championship racing for the Royal Automobile Club Tourist Trophy. The meeting also features the open rounds of the FIA GT3 European Championship, the GT4 European Cup and the Cooper Tires British F3 International Series.
For more information on the FIA GT1 World Championship visit
www.gt1world.com
.