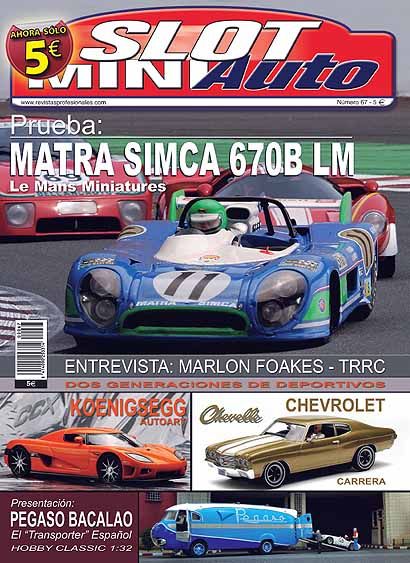 COMUNICADO DE PRENSA
SLOT MINIAUTO 67 – MAYO
El protagonista de la portada de Slot MiniAuto del mes de mayo es el nuevo Matra Simca 670B de Le Mans Miniatures. Se destacan en la misma, las pruebas en pista del espectacular Koenigsegg CCX de AutoArt y un Muscle Car americano, el Chevrolet Chevelle de Carrera. En este número se presenta en primicia el nuevo "Transporter" de Pegaso, el Bacalao, realizado por Hobby Classic. Marlon Foakes de TRRC, es el invitado de este mes en la habitual sección de entrevistas.
La revista incluye también las pruebas del Citroën C4 WRC Lightning de Ninco, y de uno de sus predecesores, el Citroën DS 23 Proto realizado por Hobby Slot. Se ofrece también la colección completa de los Alfa Romeo 6C 3000 que compitieron en Le Mans.
Completan la revista las secciones habituales de Noticias, Novedades, Presentaciones y Competición.
Ahora Slot MiniAuto en Facebook
(Más información en www.revistasprofesionales.com)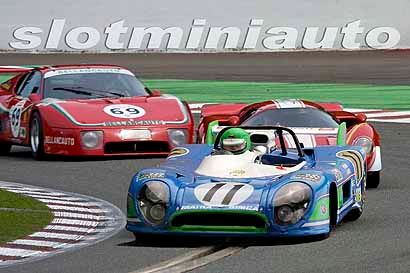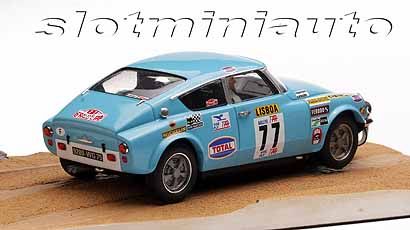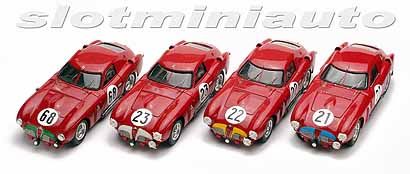 PRESS RELEASE
SLOT MINIAUTO 67 – MAY
Slot MiniAuto cover of May highlights the new Matra Simca 670B of Le Mans Miniatures. It stands on it, the track test of the spectacular AutoArt Koenigsegg CCX and the American Muscle Car, Chevrolet Chevelle of Carrera. In this issue is presented in premiere the new Pegaso "Transporter", el Bacalao (the Cod), made by Hobby Classic. Marlon Foakes, of Tertre Rouge Racing Cars, answer our questions this month in the usual interview section.
The magazine also includes the track test of the Lightning Citroën C4 WRC of Ninco, and one of his predecessor, the Citroën DS 23 Proto by Hobby Slot. It also offers the complete collection of the Alfa Romeo 6C 3000, which competed at Le Mans 24 H.
This magazine is completed with the regular sections of News, Features, Novelties, Presentations and Slot Competition.
Now Slot MiniAuto in Facebook
(More information on www.revistasprofesionales.com)