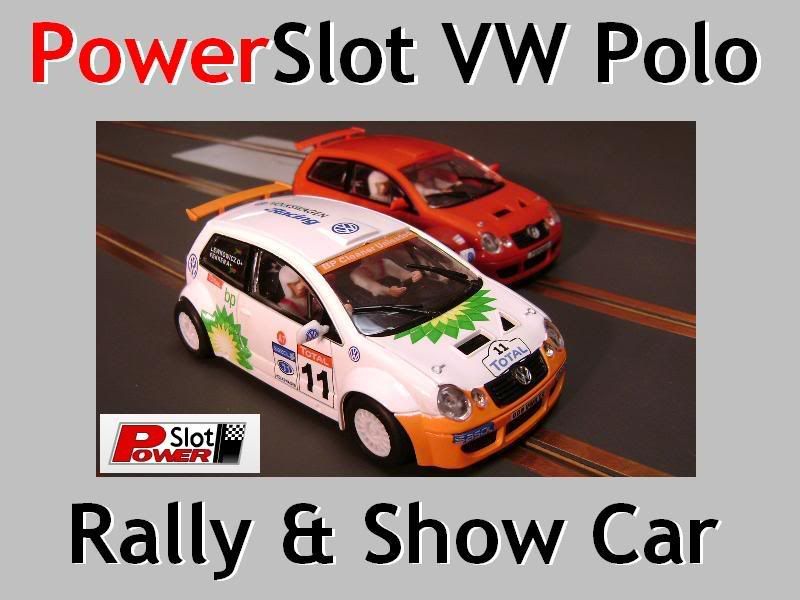 Appearance:
Before we get too far in let me again remind everyone that this is a brand new company so some growing pains are to be expected. Even so when I first opened the box and pulled out these Polo's I was pleasantly surprised by the general appearance of both cars. The cases, which are really big for such relatively small cars, are simlar in look to case from numerous other companies having a flat black plastic base and a tall clear plastic top. While these Polo's might look a little dwarfed by the case size Power Slot also makes Dakar style trucks so they have to be large enough to fit their other lines. Inside each case is a thick card-stock background with very basic company information on the back.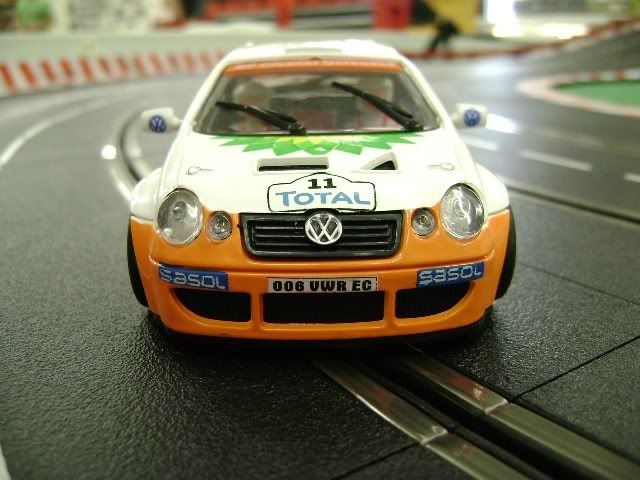 Leaning more towards race liveries than street car looks I went for the white BP South Africa Rally Championship car first and quickly opened the case to get a better look at these new cars. At first glance the car looks great with orange accents like both front and rear bumpers, the rear hatch mounted wing and a variety of other colors that stand out well on the mostly white base paint.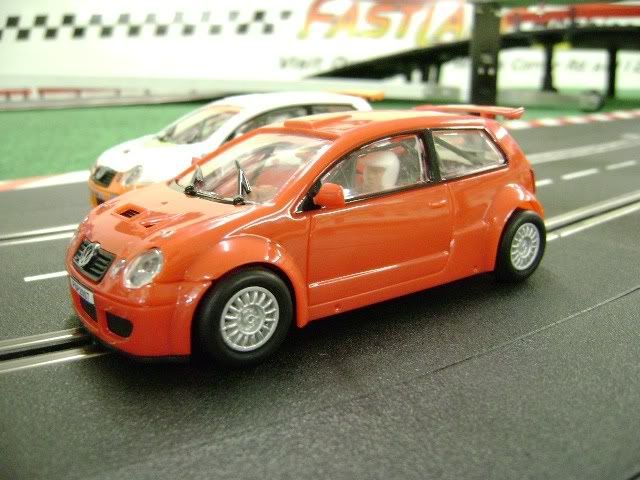 The 'Show Car' version, in contrast, is a basic red finish which is difficult to make lacking that 'toy-like' appearance. The overall finish however is nice the glossy although for me it screams to be covered in graphics and have numbers placed on it.
Read the full review at
this link on Home Racing World.