Photos from iHobby of the BRM Mazda and Porsche prototypes and production Toyotas. The Toyota's will be available this year.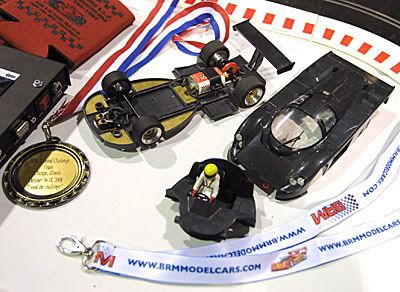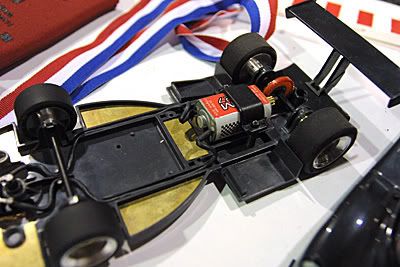 First the new chassis for the Toyota. You can see brass inserts in the pan of the chassis. These are new laser cut brass weights that fit perfectly into the chassis between the reinforcing ribs. These will be sold by BRM to racers that would like to be able to weight the chassis as they see fit. You will be able to place the weights around the chassis in places you feel need weight, an innovative idea.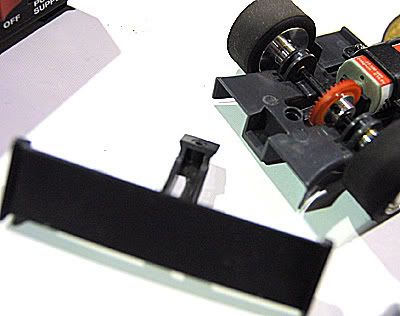 Here you can see the wing of the Toyota. Why show the wing? Well the question was raised at my club asking how durable the wing on the Toyota will be since it's behind the back of the body and mounted very low on the chassis. Guys have been concerned that one good "WHACK" and the wing will be broken. Francesco of BRM (seen below) must have heard this question before. When I asked this, he picked up the Toyota by the wing... AND STARTED TO SHAKE THE WHOLE CAR HOLDING ONLY THE WING! It seems it will be quite durable!