Breaking news-SCX MotoGP's-Video added!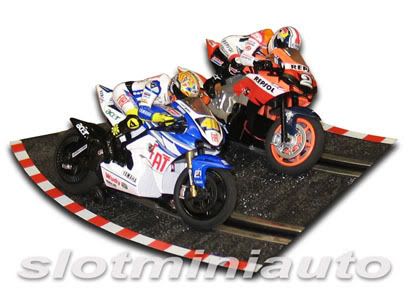 First photos from Slot MiniAuto of the
SCX
MotoGP's. These will be featured in Slot MiniAuto No.51 in January.
The bikes lean, they have riders, and they are actually in 1/24 scale but will be released in the Compact line because they race on the Compact 1/43 track. They will be available in Spain soon, and worldwide in 2009.
Video now added!!!!
Labels: MotoGP, SCX, Slot MiniAuto