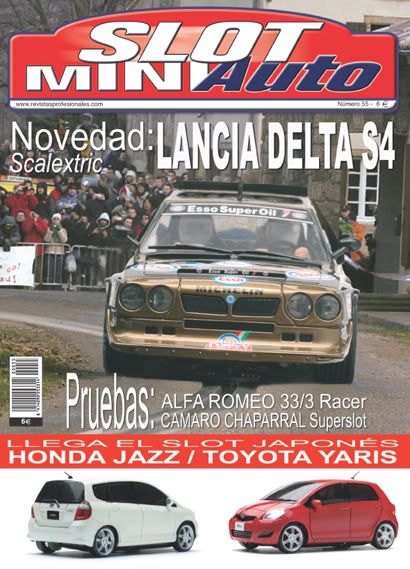 SLOT MINIAUTO 55 – MAY
The new Lancia Delta S4 of Scx is the cover protagonist of SlotMiniAuto in May. On the inside you can find the track tests of the new Racer Alfa Romeo 33 / 3, the Jim Hall Chevrolet Camaro Chaparral by Scalextric, the Aston Martin DB3S Coupé of MMK and a test for the Ninco Lightning Acura LMP. Also, for Le Mans race fans, the Porsche 914-6 participating in early 1970 editions.
You can also read the presentation of the new SCX Nascar Pro, new japanese GSlot models, Honda and Toyota, the Mazda 787B of French Le Mans Miniatures, and the Vaillante VS61 of Proto Slot Kit, based on Jean Graton's Michel Vaillant stories.
(More information on www.revistasprofesionales.com)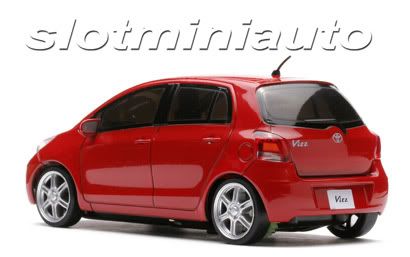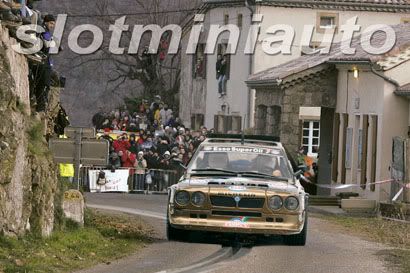 SLOT MINIAUTO 55 - MAYO
El nuevo Lancia Delta S4 de Scalextric es el protagonista destacado de la portada de SlotMiniAuto del mes de mayo. En el interior se pueden encontrar las pruebas en pista de los nuevos Alfa Romeo 33/3 de Racer, el Chevrolet Camaro de Jim Hall reproducido por Superslot, el Aston Martin DB3S Coupé de MMK y una toma de contacto del Acura LMP Lightning de Ninco. También, para los amantes de Le Mans, los Porsche 914-6 que participaron en las ediciones del 70 y 71.
Además se puede leer la presentación de los nuevos Nascar Pro de SCX, los nuevos modelos de GSlot, el Mazda 787B de Le Mans Miniatures, y del Vaillante VS61 de Proto Slot Kit.
(Más información en www.revistasprofesionales.com)