AutoArt 1/24 Porsche 911 Cup cars-photo review
Photos of the new 1/24 AutoArt Porsche 911 GT3 Cup cars. See the cars for sale here on AutoArt's website, links below.
The white GT3 release car link.
The black GT3 VIP Racing car.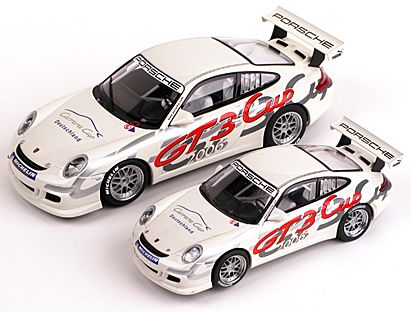 For comparison I've included this shot showing the AutoArt 1/32 Porsche with the 1/24 car.