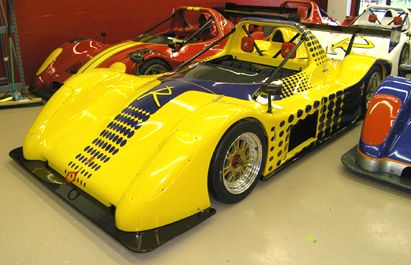 In the market for a new car? Want a "radical" change in what you're driving? Well read on...
RADICAL wants to move some inventory and we've got some hot summer deals on fast race cars. See our latest inventory (attached) of "turn key -ready to race" Radicals all with reduced prices for midsummer. JULY SPECIALS: pre-owned 2007 SR8, white 2.6L - 383bhp paddle shift/blipper, air jacks, triple dampers, FRESH (Zero Hour) Powertec engine & Hewland gearbox, "Big Dog V8 at SR3 price" Sale Price $68,500.00 OR BRAND NEW (NOS) 2008 SR3 1500cc 6 speed, spice yellow, highly optioned with V8 wheels and big V8 brakes. Car has just had full new car prep and never turned a lap. Retail List $114,516 – Sale Price $79,500 OR BRAND NEW (NOS) 2007 SR8 383bhp 2.6L paddleshift/blipper, BRG, Retail List price$179,858 – Sale Price $93,500


As a bonus, for all cars purchased thru end of July , clients may pick 1 of the following "Free of Charge" – Free shipping of race car to NE corridor, Free private coaching day with one of our "Elite" pro coaches Guy Cosmo, Pete Argetsinger, or Shane Lewis. These guys are the best in the business and will shakedown your Radical with you. Or, 6 mos Free trackside storage of your Radical at PBIR for winter 2010 season.
http://www.radicaleastusa.com/
Great deals on NEW 2010 SR3 RS ordered cars as well, delivery times as low as 4-5 weeks.