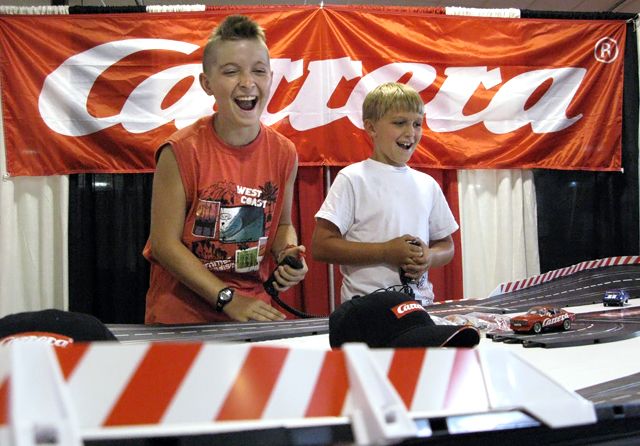 Today we had lots of fun showing slots to the folks that stopped by the booth at the Photos from the A&A Performance Alley, Carrera of America demo during the 4x4 Jamboree at the Bloomsburg Fairgrounds (which runs July 9, 10, 11).
2 more days of racing ahead at the fairgrounds... if you're in the area stop by and say hello!
For more pix and more Carrera news stop by the
Carrera of America Facebook page at this link
.
DaveK
Carrera Of America