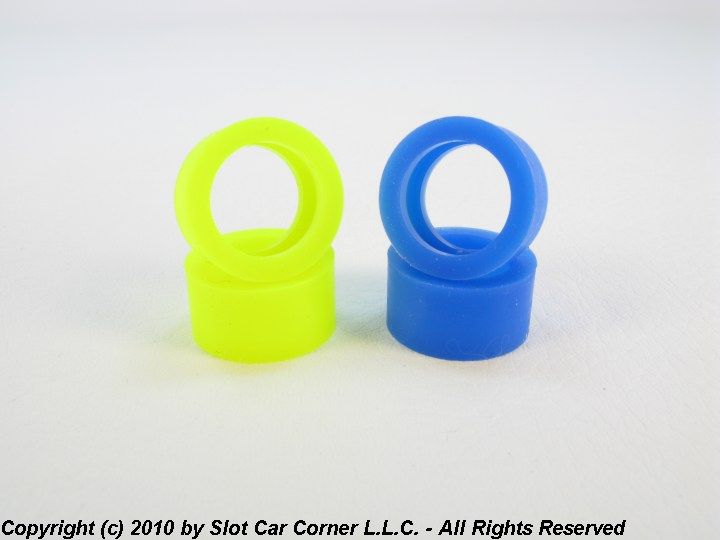 These are "Classic" (silicone) Super Tires offered in special colors - day-glo yellow and day-glo blue. Currently available in a limited number of sizes (see below) - more will be added if there is sufficient demand. These won't appeal to everyone; however, if your goal is to achieve a special look for a car, these tires may be just the ticket. Other potential benefits:
These colors make it very easy to spot your car while racing (particularly helpful when several racers have the same car livery and/or color).
Any "dirt" on your tires is readily visible - let's you know when the tires need to be cleaned
Currently available for two (2) popular wheel sizes:
15x8mm (C.B. Design, Slot.It, etc.) - 6 sizes available (1400/01/02/03/04/05)
17x10mm (C.B. Design, Slot.It, etc.) - 4 sizes available (1407/08/09/10)
For more information visit the
Slot Car Corner
website.