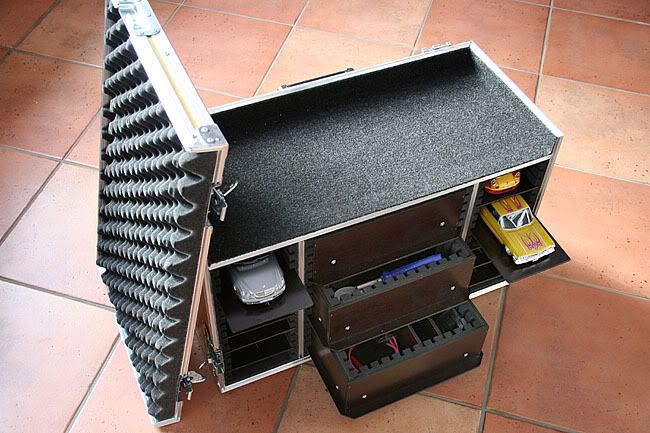 Carsten Mueller has introduced his own line of slot car caese...called the "SlotCase". Information has been sent to SCNews in English und auf Deutsch.
From Carsten,"This is the first product of a line of such SlotCases. This one is the
"SlotCase One". Price starts from 380 Euro. The SlotCase showed in the
picture (with trolley telescope) costs 480 Euro. All SlotCases are
handmade in a small factory in Hamburg, Germany. Its design and
interior is flexible so it can be made how each customer wants it to have."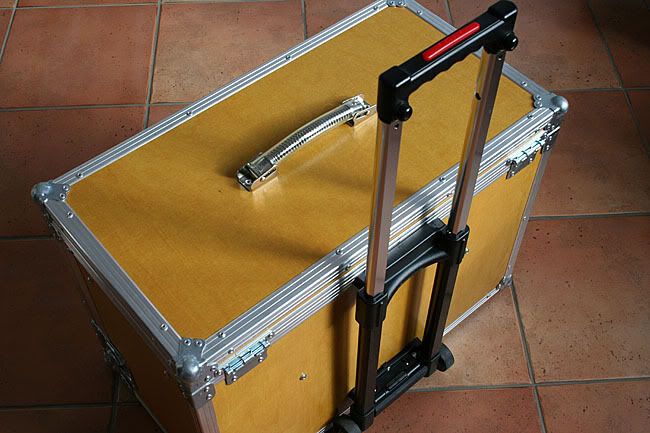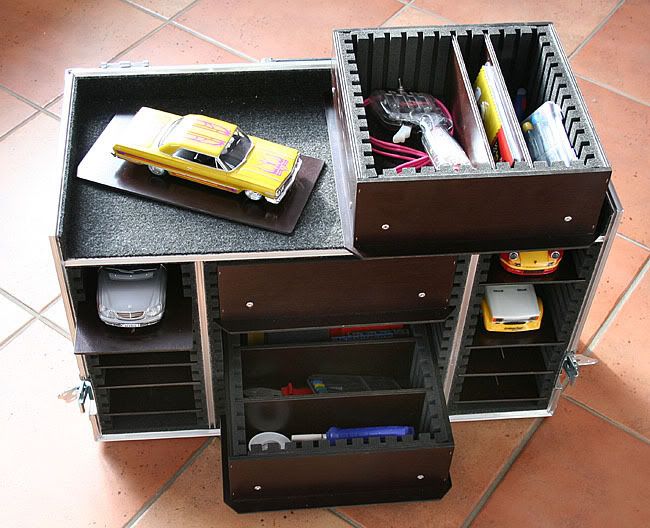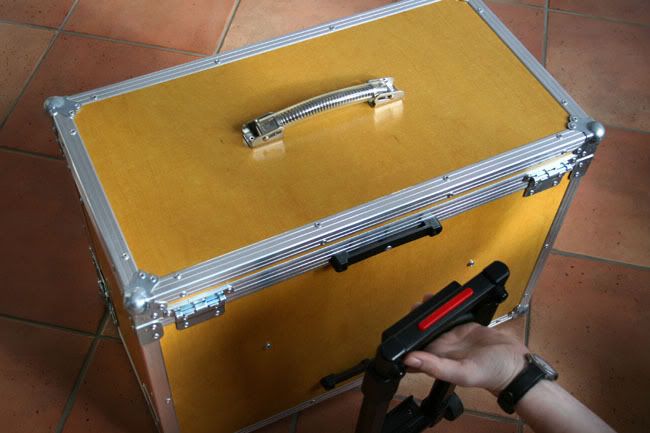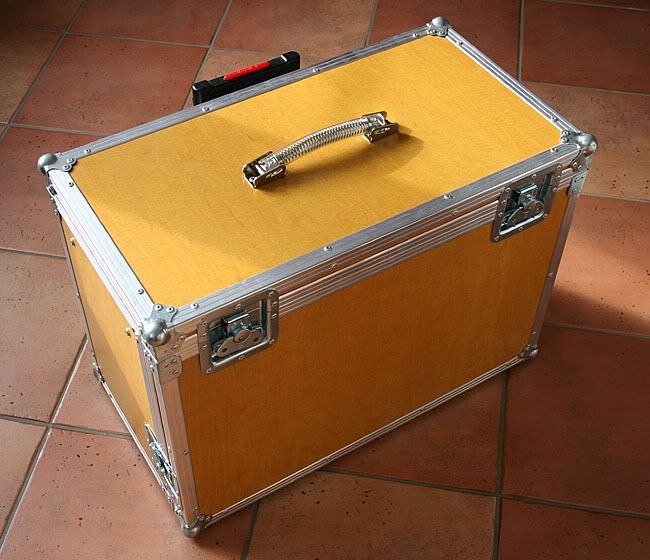 Presseinformation
SlotCase ist der ultrastabile Transportkoffer in Flightcase-Bausweise fur Slotcar-Enthusiasten und Slotracer. Ein SlotCase ist stets an hochsten Anspruchen in Optik, Stabilitat und Sicherheit orientiert. SlotCases werden in Norddeutschland produziert – in einem Betrieb, der Zulieferer fur viele große Unternehmen ist und sich mit der Ausbildung junger Menschen auch seiner sozialen Verantwortung stellt. Jedes SlotCase ist aus Holz (Multiplex, filmbeschichtet) oder auf Wunsch aus besonders leichtem Kunststoff gearbeitet und mit festen Beschlagen ausgestattet. Das Innenleben lasst sich nach Kundenwunschen variieren, ist aber stets auf den sicheren Transport der Slotcars und der Werkzeuge ausgerichtet. Das heißt: Weiche Auskleidungen, die im Falle der Falle Ihre wertvollen Fahrzeuge schutzen,
sind selbstverstandlich.Ein SlotCase soll den Nutzer ein Leben lang begleiten – und seine Modelle auch dann schutzen, wenn es mal harter zur Sache geht.
Modelle
Zur Zeit ist das Modell "SlotCase One" erhaltlich. Der große Koffer fasst bis zu 10 Slotcars im Maßstab 1:24 bzw. bis zu 14 Slotcars im Maßstab 1:32. Auf Wunsch wird das "SlotCase One" mit einem abnehmbaren Teleskop-Trolleygriff mit Rollen geliefert, der den Transport des Koffers besonders bequem macht.
"SlotCase One" enthalt bis zu drei variabel unterteilbare Schubfacher aus Aluminium sowie zehn variabel einlegbare Boden mit Leitkielschlitz fur die Slotcars. Eine Arbeitsflache, die beim Transport auch Platz fur Kleinteilemagazine bietet, rundet die Ausstattung des "SlotCase One" ab. Mehrere Farben stehen zur Auswahl, besonders beliebt sind die Farben Rot, Gelb und Grun. "SlotCase One" ist je nach Ausstattung ab 380 Euro erhaltlich. Fur die nahe Zukunft sind auch weitere, kleinere SlotCase Varianten geplant. So etwa einen kleinen Tragekoffer, der ausschließlich Platz fur 4 bis 6 Slotcars und ein wenig Kleinteile bieten wird.
Individuelle Wunsche der Kunden konnen jedoch auch heute schon umgesetzt werden. Kleiner, flacher, schmaler, tiefer? Kein Problem, wir beraten Kunden gerne in Bezug auf die Umsetzungsmoglichkeit ihrer Ideen.
If you have questions about the case email Carsten at:cm@slotcase.de
Anfragen zu SlotCases bitte an: cm@slotcase.de
Vielen dank Carsten!
DaveK