How would you like some custom aluminum set screw wheels? Well Steve at
Ranch Design
can make them for you. He made wheels for my latest proxy racing effort. A Spirit BMW 1600 was in need of some wheels...so this is what Steve made for me.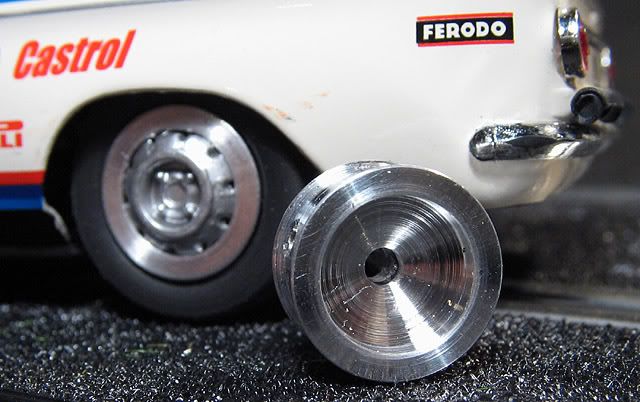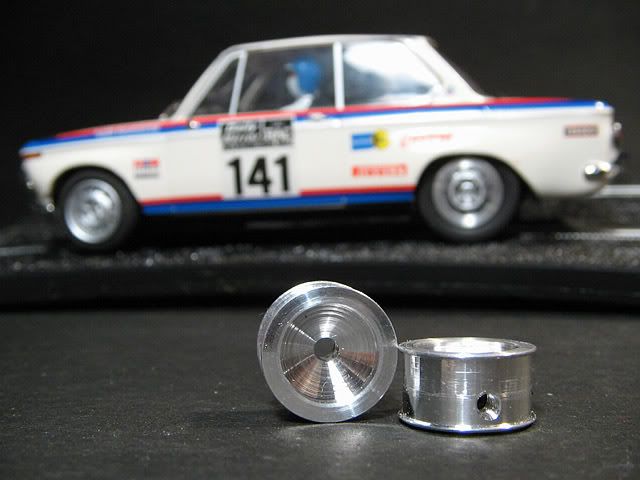 I used a set of EJ's rubber tires to give the car some stick. They fit perfectly on the wheels that Steve produced. I cut down a set of the Spirit wheels to make inserts...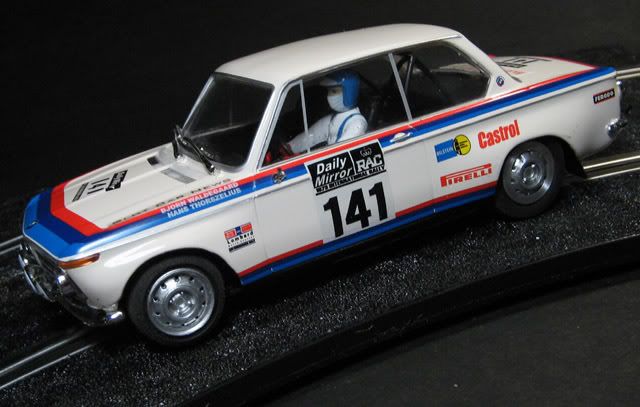 Want a set of wheels for that special slot-project?
Contact Ranch Design via their website.