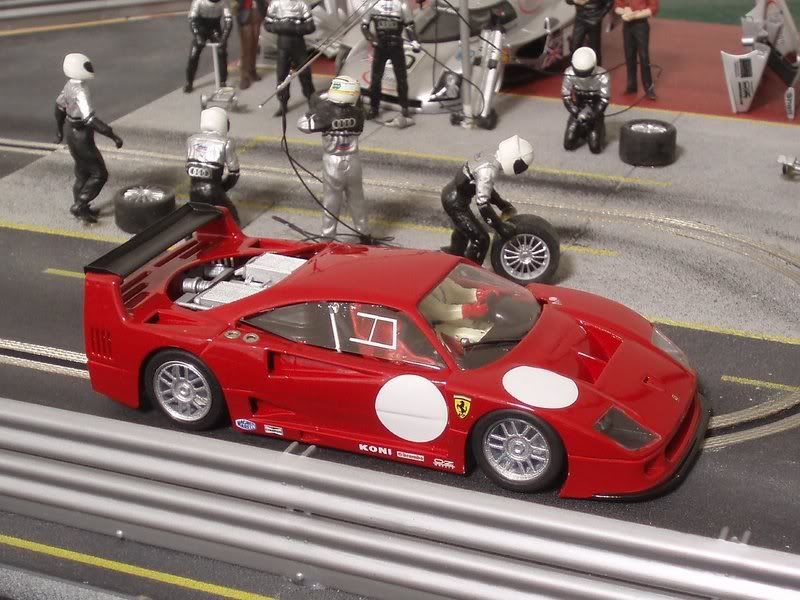 From an email just received from Maurizio Ferrari of Slot It:
"Hi all.
The Ferrari F40 by Slot.it in prototype form, still with hand made
windows, was shown during the 24hrs of Brussels.
For those that were not fortunate enough to take part to this race,
which will be remembered for years to come due to the unbelievable
outcome (1st and 2nd were 0.02" apart when they crossed the finish line
after 24 hrs), the Ferrari F40 was seen again by a spy photographer
again at Slot.it's demo track in Reggio Emilia :-)
The car is scheduled for Spring 2008.
Kind regards
Maurizio"