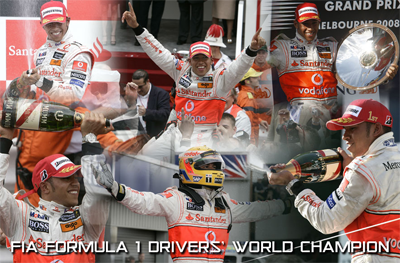 Photos here with permission McLaren.com, no reuse for any reason.
You CANNOT say it gets any closer in racing than the finish just now in the F1 season. On the last corner of the last lap of the season (and thanks to Timo Glock who slowed down)
Lewis Hamilton
had to finish 5th or better to win to win the championship in his SECOND year in F1. I was standing on the bench at the end of my bed screaming at the TV ( ya I got into this season just a bit ) and then to see Glock's Toyota crawling around the track on the last possible second on the track and Hamilton crossed the line in 5th.... I think my heart stopped for a minute.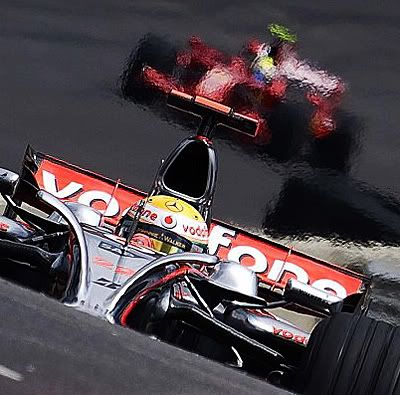 And it was amazing to see Ferrari's garage celebrating when they thought they saw Massa win. Then DURING that moment, still on TV live, they got word that Hamilton HAD finished 5th and he had won and not Massa. I'm a hug Hamilton fan (and given my love for Porsche I'd rather push a Porsche than drive a Ferrari.... especially after the Sebring ALMS race last year...I still haven't gotten over that one!) I thought I'd enjoy seeing the reaction on the faces of the Ferrari crew as they found out they lost. But to see Massa with tears in his eyes and his dad too finding out that his son didn't win... well you gotta feel for them, you really do.
Massa's class during the post race interview now is great.
And you gotta love the direction F1 is going in. Massa is young and gifted, and it goes without saying that Hamilton is, so is Vettel... Vettel, WOW what a driver!
And how in the wide, wide world of sports did the Speed coverage NOT SHOW ANY OF THE HAMILTON POST RACE INTERVIEW??????????
doh! S's added, I was excited.... :)