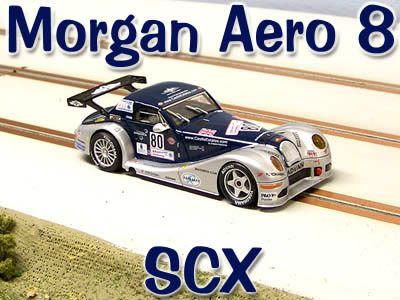 Harry Wise weighs in with his thoughts about the SCX Morgan Aero 8,
read his full review at this link.
From the review:
"Perhaps one of the most anticipated releases from SCX has arrived here for review. Ever since the first announcement of the Morgan Aero 8, enthusiasts have been commenting on how much they were looking forward to it and felt this was a great choice by SCX to produce. So let us take a close look at this all new hot rod shall we?
Not everyone will appreciate the looks of this model but we certainly do here. This car has the look and feel of an older roadster but in reality it is a modern race car through and through.
It appears SCX has really done a great job all around with this model. Colors and markings are very accurate and they are very crisp and opaque. The very fine white lettering will draw you in and it is very clear to read. A very adequate clear coat seals all of this in place."
Please read his full review at this link.