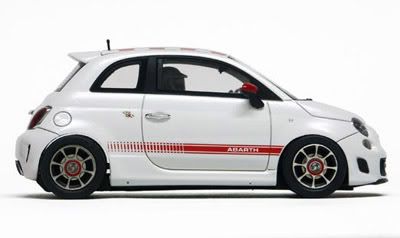 Very glad to submit to your attention "official" photos relevant to first model of our new RACER SILVER LINE. Models in this line will have, in general, a lower detailing level, allowing a considerable assembly time reduction and a consequent lower price, maintaining anyway all features of a "special" model for collectors.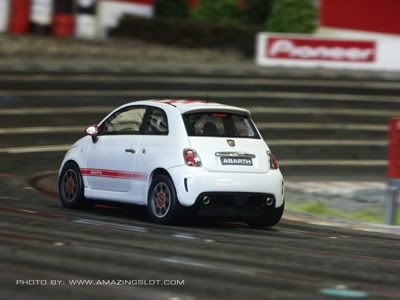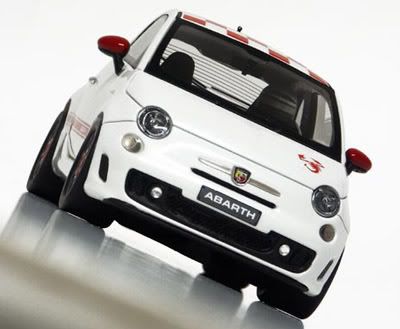 ABARTH 500 , officially licensed by Abarth, will have a recommended price fixed at Eur 99,00.
Distribution is going to start right next week.
Main technical features as follows:
Lightweight high resistant resin body
Dedicated plastic chassis
flat interior
Slot.it technical equipment
inline motor mount
Slot.it rims (aluminium rear / plastic front)
Slot.it tires 19x10
Tests performed shown a very good handling in spite of small dimensions and will grant a lot of fun on slot tracks.
At your disposal for any further inquiry
Best regards,
RACER Slot cars