New
Slot Track Scenics
cones, oil cans and camera crews.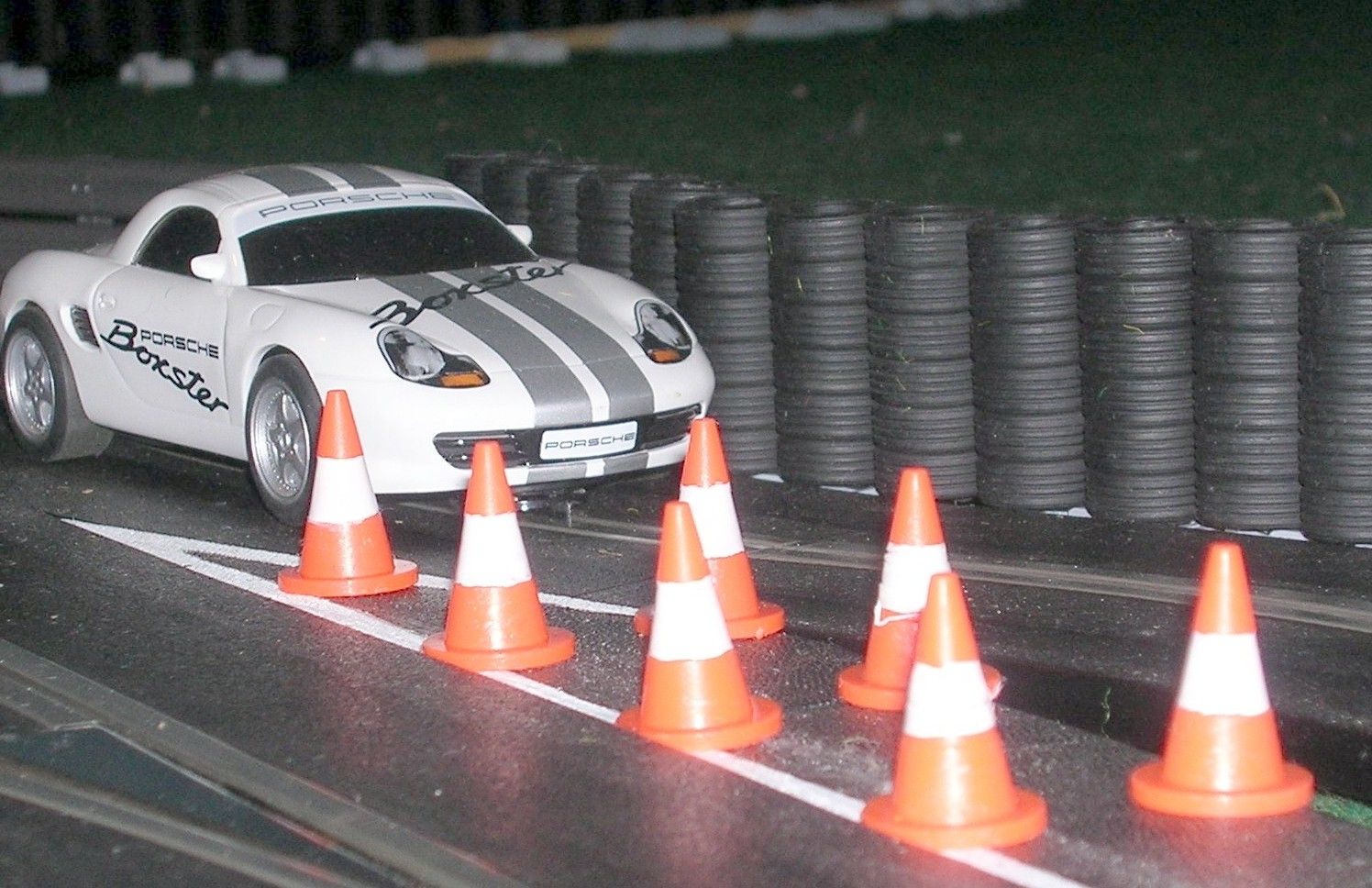 The cones are moulded in fluorescent orange and have slight indentations to indicate where to paint the white section. They come 10 in a pack for £2.95.
Oil cans are 5 in a pack for £1.25. Alternatively there is a combined pack of 10 cones and 5 cans for £3.95.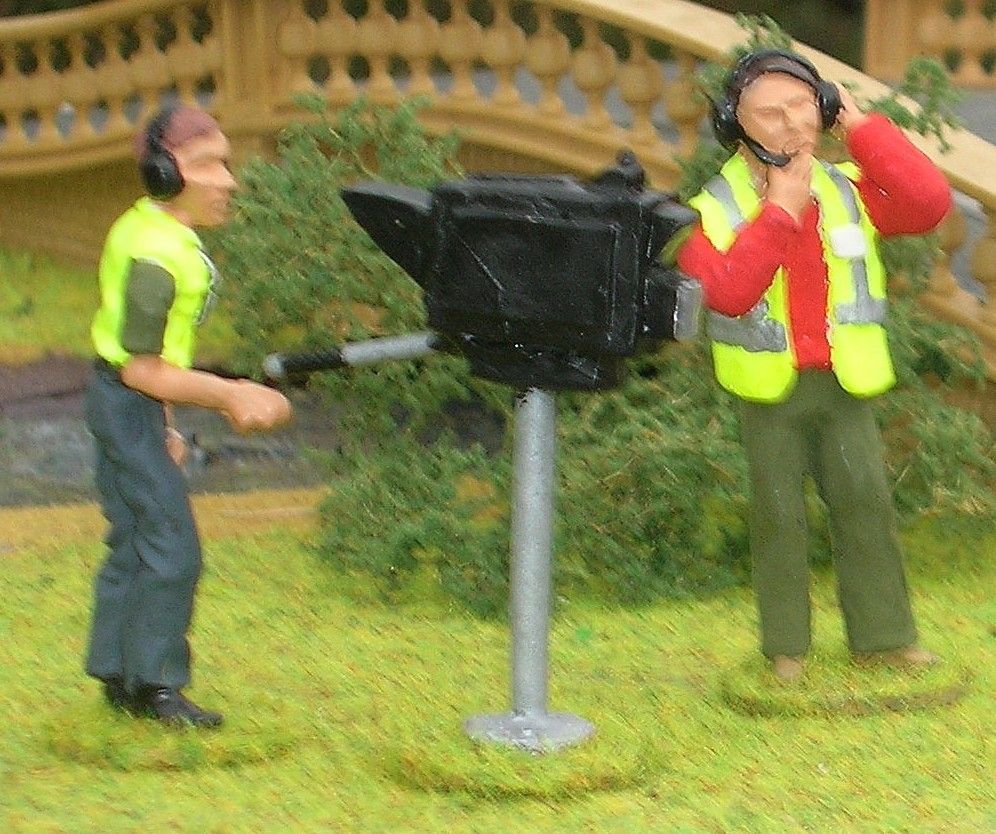 The camera crews are cast in white metal and cost £8.95 for 2 figures and a camera on a stand.
-----------
Contact David at Slot Track Scenics to order
via his website
.