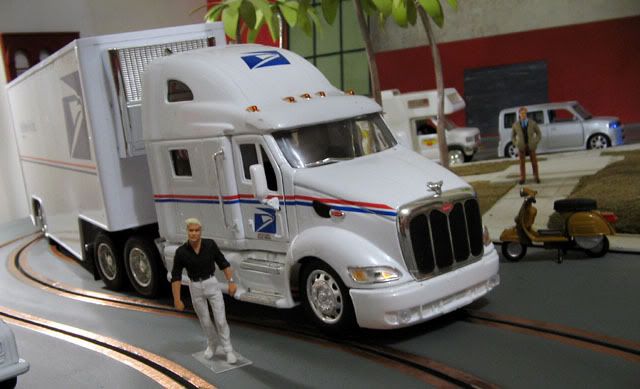 Good scenery pieces are hard to find. This Jada Toys US Postal Service truck fits the bill nicely. The tractor is diecast while the trailer is plastic, the quality of the diecast work is very good as is the plastic molding.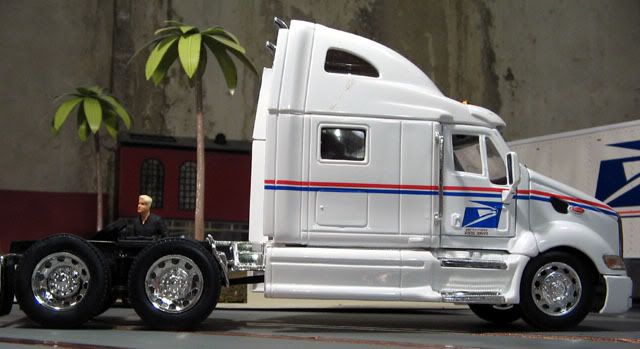 Fine detail on this model is minimal. The doors open fully but are a bit stiff, with a few more months of usage I think this will disappear though. Detail on the interior is adequate, but not great. The seats, dash, and steering wheel are all plain black plastic. The effect of all the interior details being black is that the details that are there inside the cab are quite hard to see.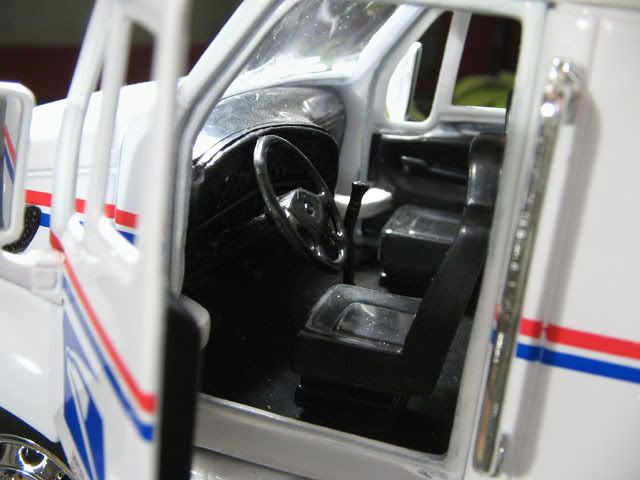 I have a smaller Grumman Postal Service truck that I paid about $5.00 a year ago and it's a favorite of mine... my son also likes to play with this (and stuff his snacks inside also BTW). This truck caught his eye the moment I opened the box, and he wasn't the only one. The size alone makes this truck have a good "wow" factor and also because of the size offers a solid bang for your "scenery buck." Highly recommended.
Dave Kennedy
Publisher, Slot Car News