A brand new chassis design for the Spirit Courage. In an interview with Jose Guerrero today at iHobby in Rosemont Ill., Jose was excited about the innovations that Spirit is showing in the new Courage that will soon be released. The pod has been extended and now the motor pod and the guide holder are the same piece. The motor pod is sprung on both sides and at the guide. Movement on the pod feels excellent.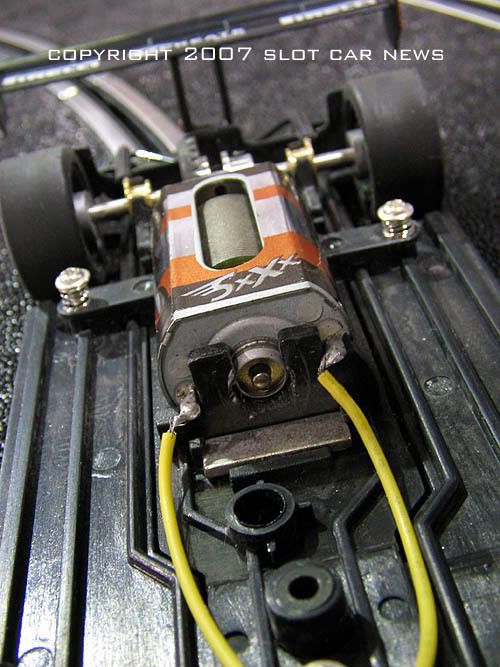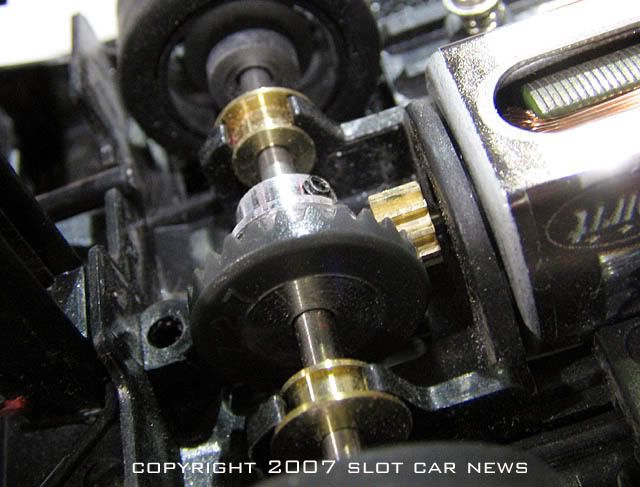 A completely new formula of plastic is being used for the gear. According to Jose it holds lubricant much better and has much better wear characteristics. Another point with noting is that the mesh feels quite a bit better than older designs. I didn't get to run this prototype but I can honestly say it feels completely different than all previous releases. I had never had a problem with the feel of the mesh of the gears (aside from them feeling a bit too tight) but this car feels amazing...smooth as silk gear mesh.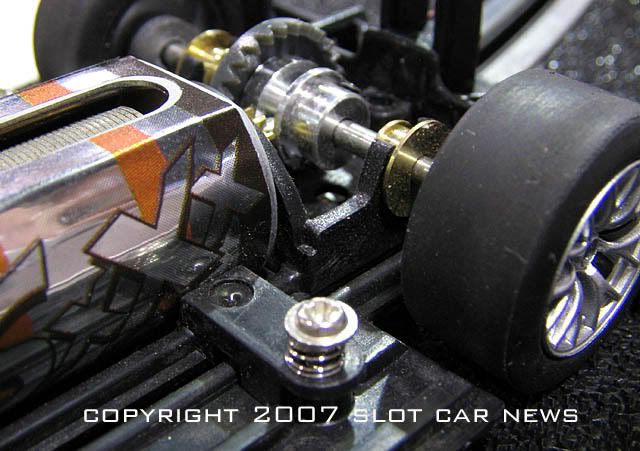 The SX03 motor has been improved. I'm not sure of the new designation for the motor but Jose said it has better braking and the same rpm and torque.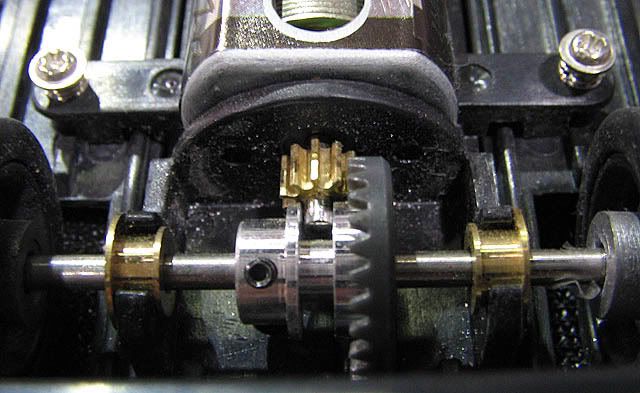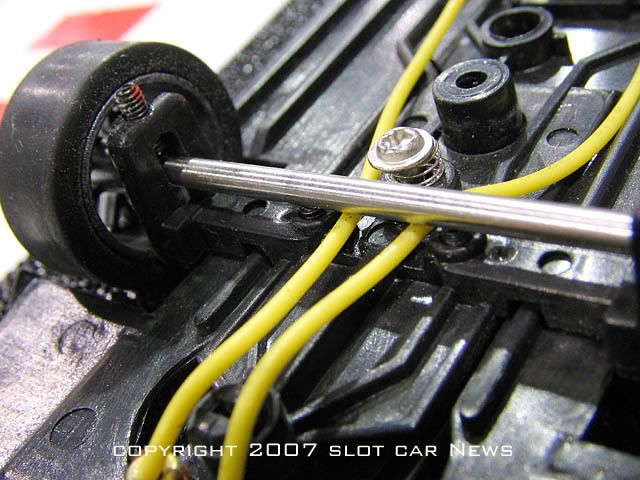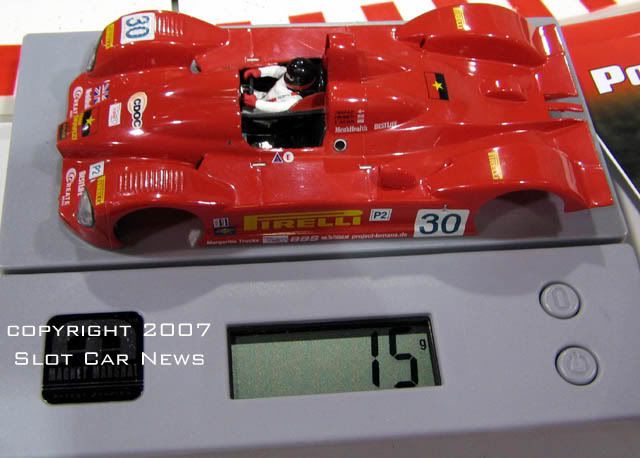 There happened to be a Magnet Marshall at the booth I was near at the time of the interview so we got a chance to weigh the body...an amazingly light 15 grams!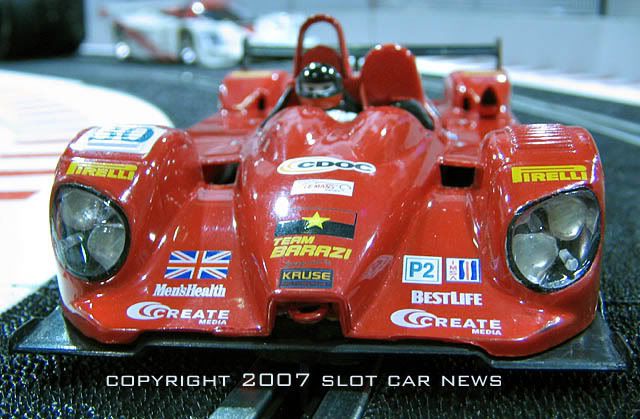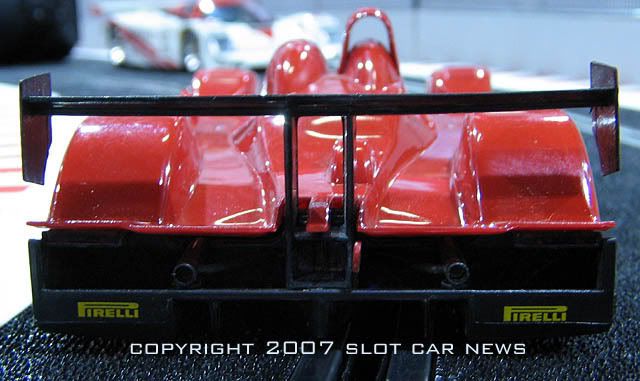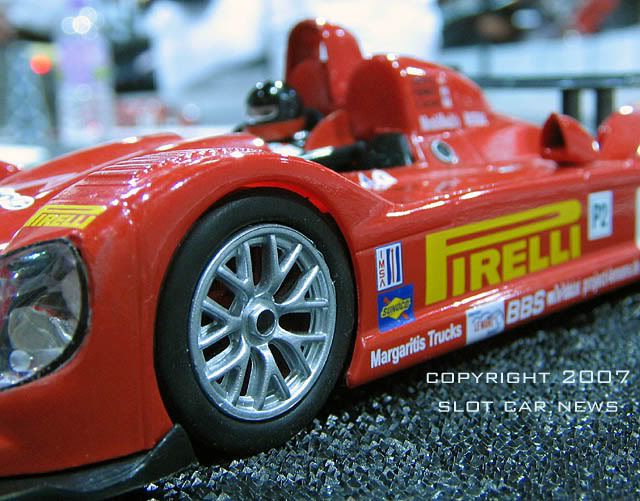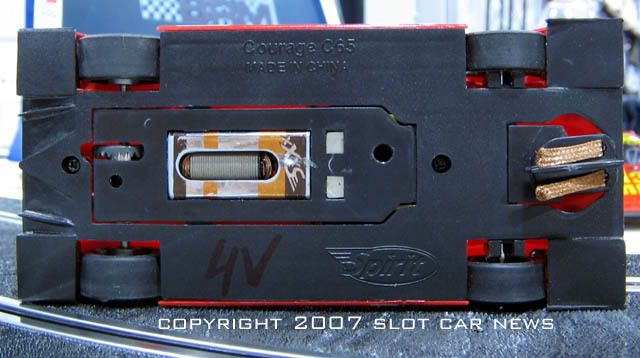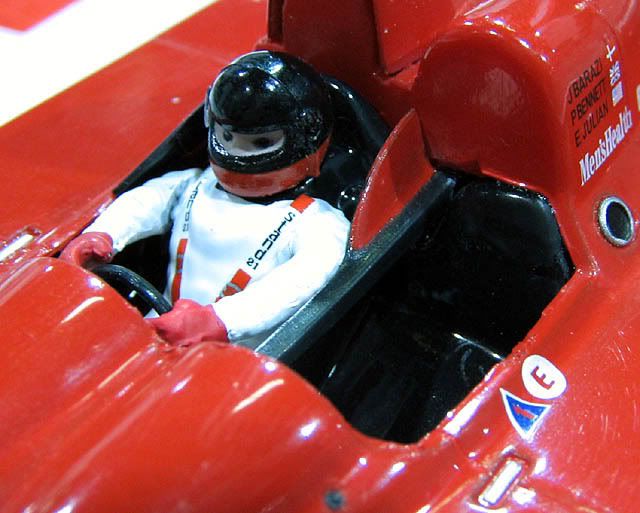 The new Pirelli car will be followed by a Gulf livery and a Kumho livery.
More thoughts on this car a bit later...but you've seen these pictures here first!
Dave Kennedy
Publisher, Slot Car News