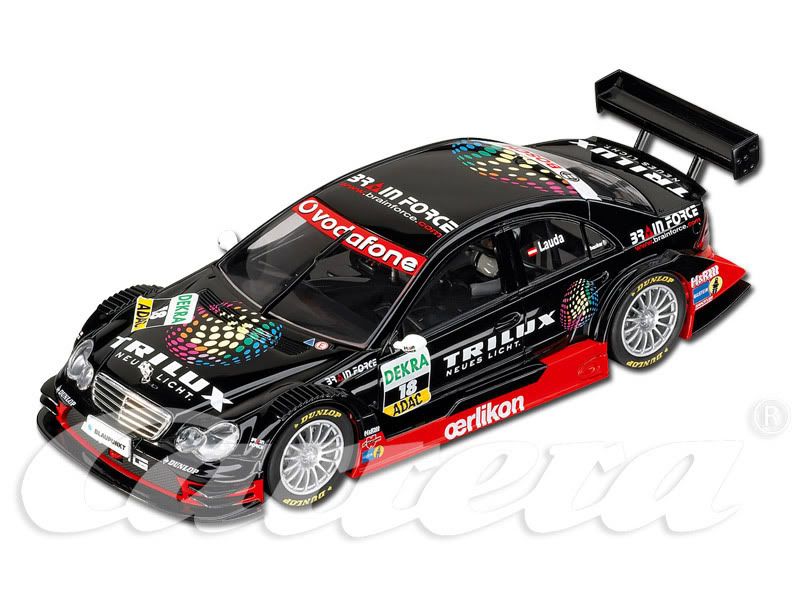 The new Carrera DTM Mercedes is the annual "idee+spiel" car.
"Idee + spiel" is chain store for toys.
The former cars for "idee+spiel" were:
2002: 25485 Aston Martin Wedding Car, pink
2003: 25780 Pontiac GTO Gangster and 25781 Plymouth Road Runner Police
(blue+white)
2004: 25791 Ford Mustang Convertible "Marilin", black
2005: 27110 Batmobile Hush
2006: 27173 Nissan 350 Z "Manga" red
(thanks to a German slot brother for this information!)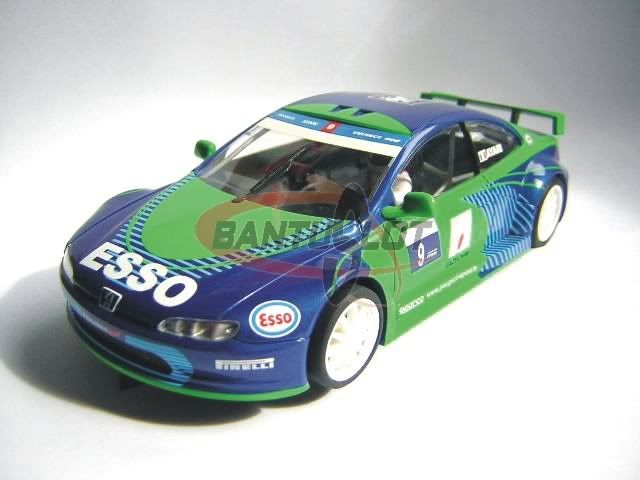 Bantuslot
is showing a photo of the new Spirit Peugeot 406 Silhouette, probably the nicest looking one yet. And this car is presently in the US but not yet available for sale.