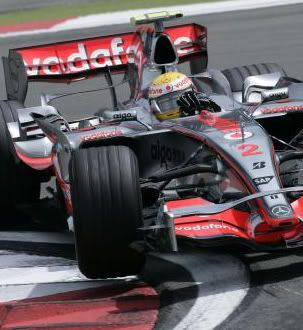 Official word on Hamilton's accident:
Vodafone McLaren Mercedes are very happy to confirm that Lewis Hamilton is completely uninjured following his accident during today's qualifying at the Nürburgring.
Following a thorough examination at the on-track medical centre, he was flown to the Koblenz Bundeswehr Hospital where he underwent a full pre-cautionary CT scan which proved to be entirely normal.
Lewis has no bruises and is highly motivated to race tomorrow.
As is normal, a final sign-off by the FIA Medical Delegate Gary Hartstein will take place tomorrow morning which the team believes will be positive.
If cleared to race, he will start from 10th position with the same fuel load as he started qualifying with.

News and photo used with permission from McLaren.com.
And the AFP story as well:
McLaren
Lewis Hamilton
f1
f1 news