Vespa's? We don't need no stinkin' Vespa's! How about a manly chopper?!?!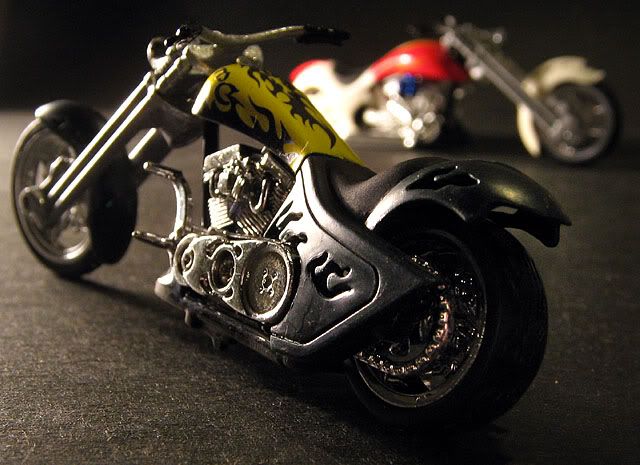 I found these 1:31 scale (yes that's right) at BigLots of all places the other day.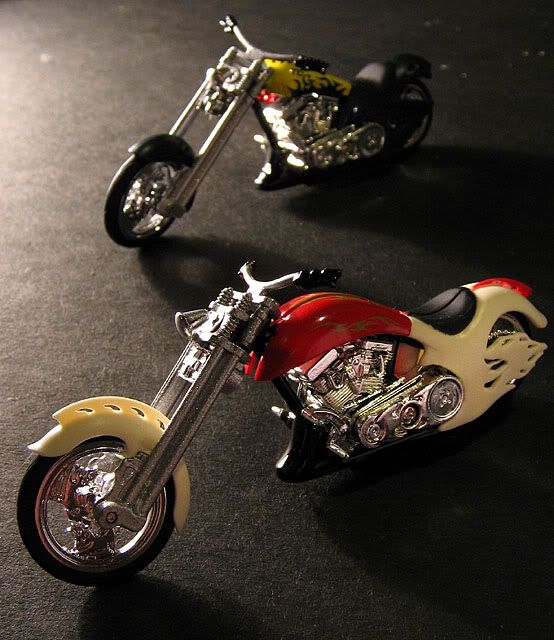 How about a view from the saddle?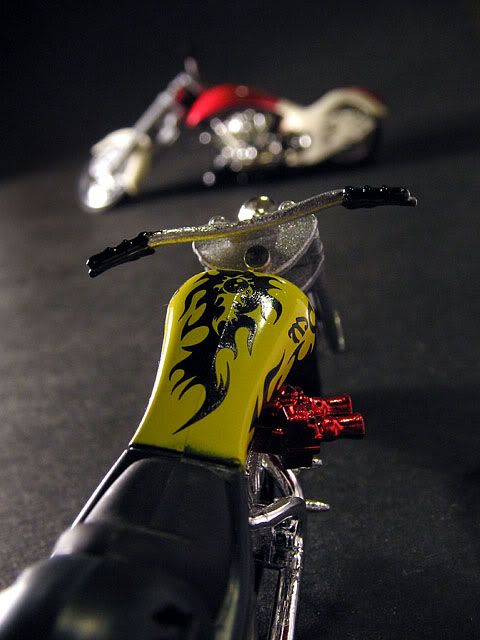 These have to be the best buy I've found yet for diecasts, and they're really well detailed and well assembled. All the parts fit well and there's on a bit over over spray on the gas tank of the black bike.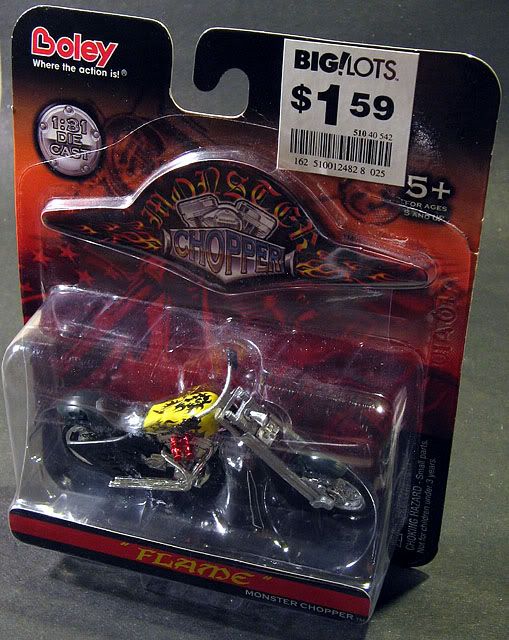 As you can see they're made by Boley and sold as Monster Choppers, and for only $1.59 you can't go wrong. There were 5 different styles I think, these were the 2 least strange looking. All were basically the same design with different colored bits on the body.
Even detail molded into the tread of the tire! Nice!
DaveK