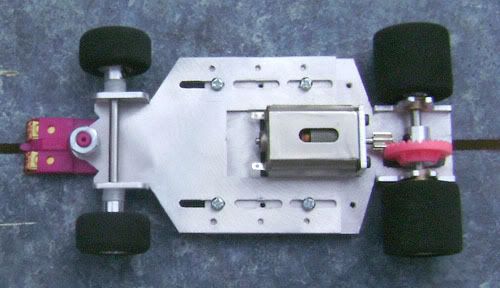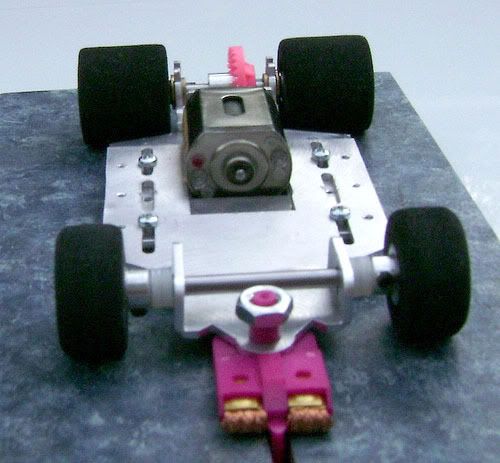 A new 1/32 chassis from Ranch Design which Smith Scale Speedway is selling.
From a
thread on Home Racing World:
What happens when two Steve's decide we need a new 1/32 scale chassis? Check out this pre-production prototype, which will be on its way to Harry shortly. This chassis is two inches wide, and the wheelbase adjusts from 3 - 4 inches. "L" brackets are included for body mounting. They adjust out 1/4 inch on side if you have any fat bodies. I've been trying to get someone to build this for two years. All of the fabricators I talked to said they couldn't meet my specs. Then, I talked to Steve from Ranch Design. I found about him right here at Home Racing World. He made it happen and is making them for us. The rear tires in the picture are each 3/4" wide. The rear track with those tires is 2.5". That'll be fine on normal 1/32 track. Pro Street fans rejoice. Since everything bolts on, you can customize it. Change out he rear oilites and add a front bushing and you can use 3/32" axles. Shown here with 1/8th axles and Parma PSE gears.