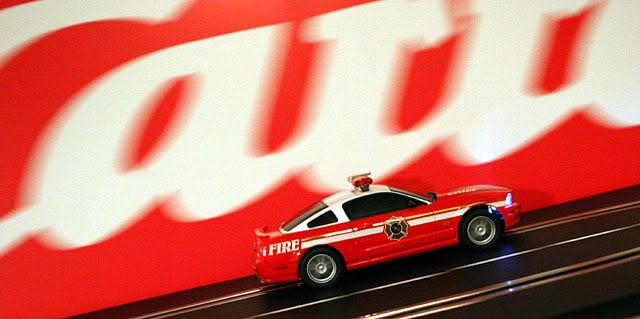 It's 3am at the Bay Street Chief is sitting in the parking lot at Red's Java House when the call comes in..."Station Five...125 Mission Street...structure fire" the Chief jumps into his car and tears out of the lot, lights and the 5 litre Ford motor screaming...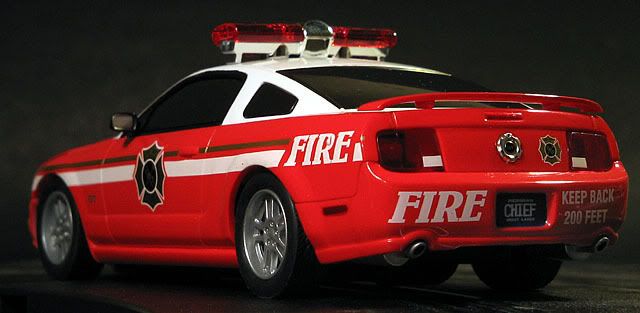 Coming or going you can see him coming from a mile away, the bright, fire red 'Stang is always the first on the scene....
Carrera is really getting the most from the 2005 Mustang's they've made. The Grand Am car and CHiP's car was only the beginning. The latest release, the Fire Chief's Mustang, is another car that at first glance might not be an immediate "must have" but, just like the California Highway Patrol car, is one that every kid will be begging for.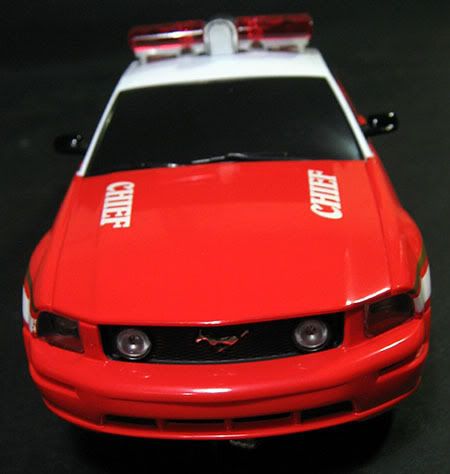 Around the Carrera track, the car did a respectable 2.8 seconds. The 94 gram car has a pair of red lights on top that flash very brightly as soon as the car begins to roll. The headlights and tail lights are very bright, as are the red lights on top.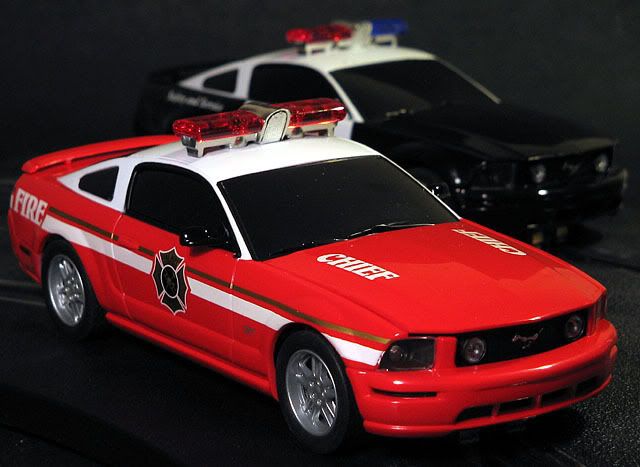 The printing on the car is very good. The paint is solid and free of blemishes. The car lacks an interior and has solid black glass just as the CHP does. Both the Fire Chief car and the CHP car both feel more stable than the Grand Am car and have a less top heavy feel in the corners.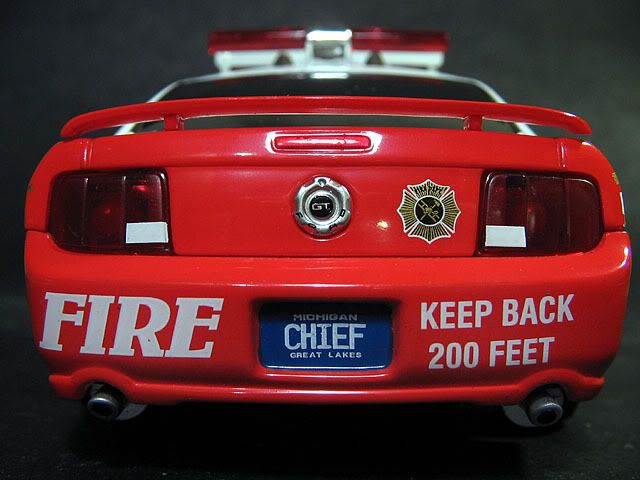 It will be interesting to see what Carrera decides to do next with this body. Another Cop car? Maybe a current Grand Am racer?