Anyone else just see the Flying Lizard #45 just go up in flames on Speed during the ALMS race in Detroit?
My photos of the car during Lime Rock... BTW, this is the car that was run at LeMans earlier this year. It was due to be sold to a collector at the end of this season.

From the Flying Lizard Motorsports site:
"At the ninety-minute mark, things began to go seriously wrong for the Lizards. The No. 45 collided with the No. 71 Tafel Porsche on track, causing significant damage to both cars. A double yellow was called as the cars made their way around the track. The No. 45 caught fire on the track on its way back to the pits, as the result of the earlier accident. Johannes was able to pull off course and quickly exited the car and was not injured. The rear of the car was engulfed in flames and dense black smoke. The safety crews were able to extinguish the fire quickly, but the car sustained significant damage and is not repairable."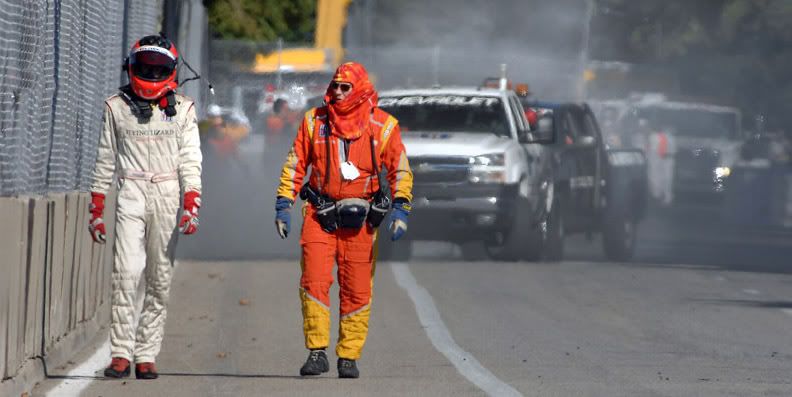 Johannes van Overbeek walks away from the fire. Photo Dan Boyd/ALMS, used with permission from the ALMS.
The final lap of the Sebring race this year....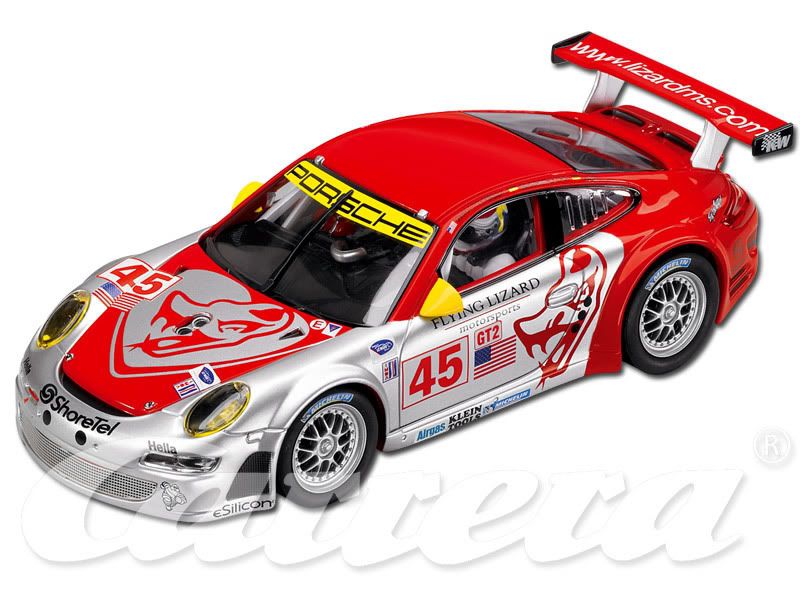 ...well we'll have it as a slot car at least!
Porsche
Flying Lizard Motorsports
Slot Car
news
LeMans