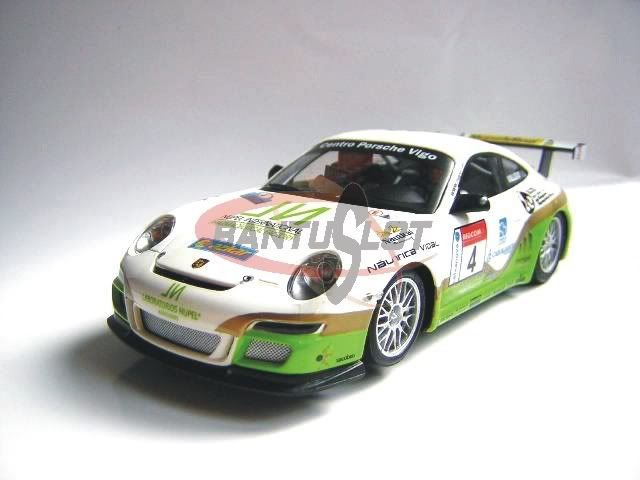 Bantuslot
have let SCNews reuse a photo of the newly released Ninco Porsche 911 (997). This is the third livery of the new "Ninco World Cup Car" body.
Also,
at this link to Bantuslot
, you can see the new Ascari, Jaguar, and rally cars. Thanks to Bantuslot for allowing us to use their photo!
DK