***NOTE:Daily posts are below this rather silly rant***
Consider this a first...I'm going to start a petition to try and get Carrera to allow US members to the
Carrera Club.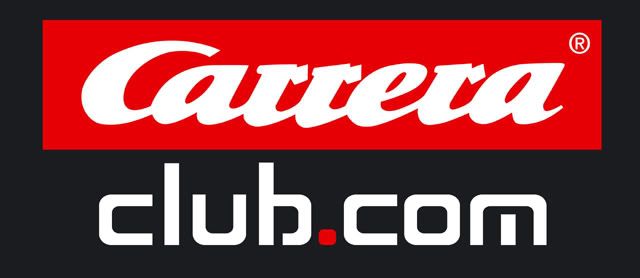 I'm sure many US slotters have heard that Carrera has a club; many slot companies have them. But the Carrera Club seems to NOT allow US members! This I take personally! (OK, I'm not really all that mad, but it does seem a bit short sighted to not allow US members... so consider this a bit of internet arm-twisting! I know that a few people at Carrera USA and the home office in Germany look at this site from time to time...so if you find yourself wanting more Carrera news, photos, downloads, plain white plastic kits of many of their releases...ACCESS TO CLUB CARS... simply put your name in the comments section on this post to show your support for this idea.
Unsure if you think it's worth in? Well take the guided tour of the
Carrera Club site at this link.
You don't have to know German to do the tour, just look at all the interesting things THAT WE IN THE US CANNOT SEE OR BUY!!!! Carrera swag of all types! Did I mention the kits????
This will be "pinned to the top" to see the interest level...that will dictate whether this post stays for a while to show that WE want access to the world of Carrera that we cannot see or whether I'm just out in left field with this idea....BTW they don't allow members from CANADA EITHER!!!! Oh boy, now I've done it...you don't want to get those Canadians mad at you!
So show yourselves...slotters of North America unite! Be counted here!
DaveK
SCNews
BTW, the date change to a future month is the only way to keep a post at the top of the blogger software...sorry for the confusion.