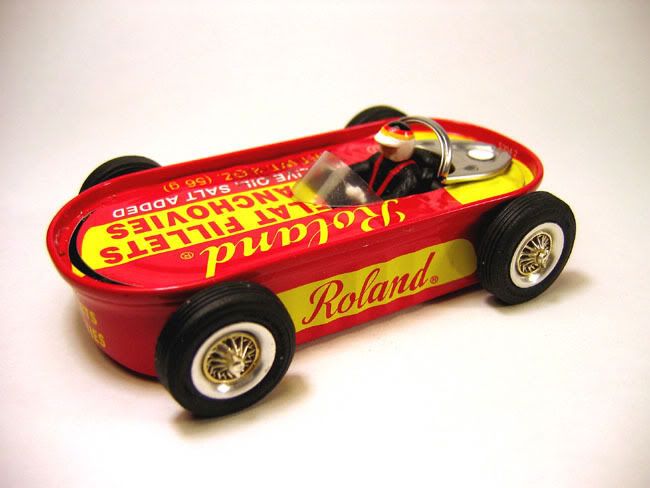 Ken Butler
, an artist and musician from Brooklyn, talks about his "Hybrid Cars"...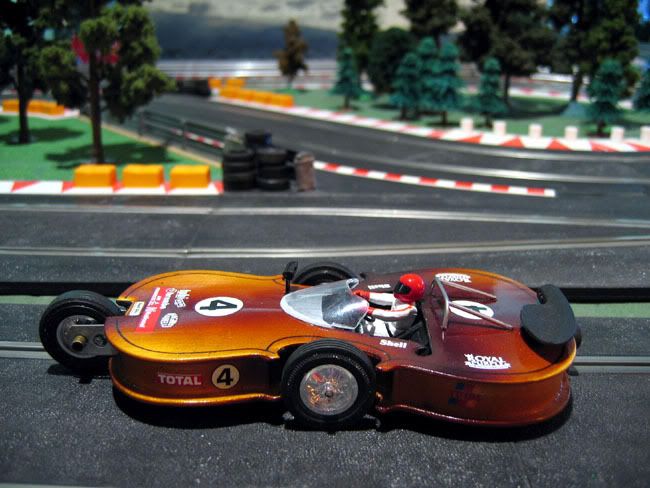 "... I was deeply involved with 1/32 slots as a teenager in the early sixties in Portland, Oregon (I am 59), specializing in LeMans and Can-Am cars and detailing bodies, (I am trained as an artist and have an MFA in painting) eventually building scratch cars with brass frames and working at a huge space with 3 1/24th tracks in Portland in the 60's called the Uptown Racen Hausen ......... (I was in Car Model mag a few times for endurance racing and winning concours d'elegance, etc)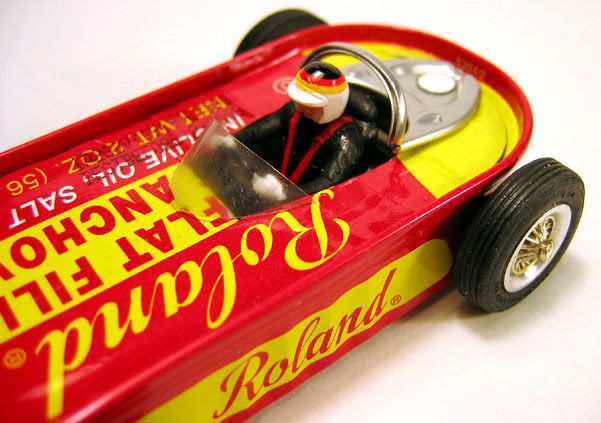 I lost interest in college, and didn't become re-obsessed until around 1999, when I saw a Fly car at a model shop, bought a set, and sent for my vintage collection in my parent's basement, which I supplemented with the most choice Le Mans cars, specializing in Ferrari and Porsche .......... I do have some self-control and financial restraints and have around 100 (around 30 vintage cars chosen for the most "artistic" liveries. My focus for cars is sculptural integrity and design rather
than performance although I like to go fast of course ...... (and there is that special relationship between function and form that I love)
My motivation for the new batch of "hybrid cars" was to try to stretch the hobby into the realm of "fine art" by following the methodology of my work with
sculptural musical instruments.
"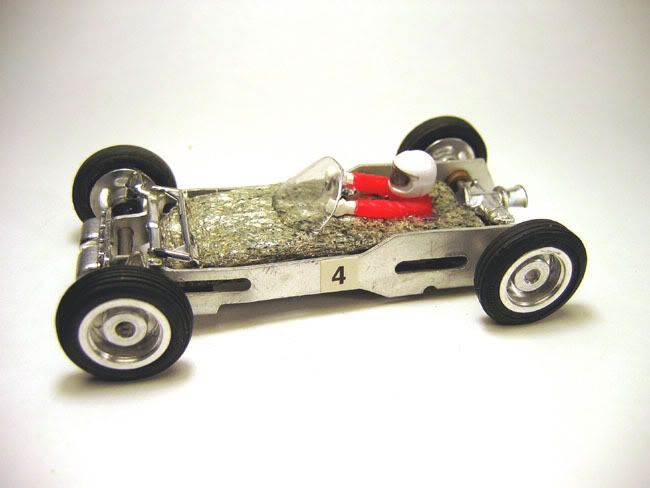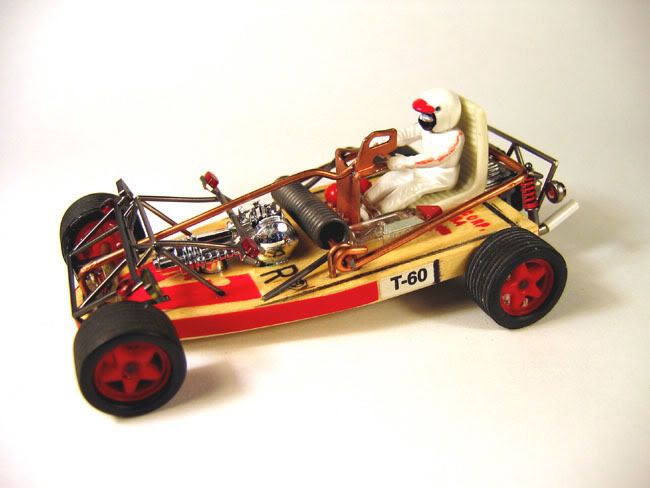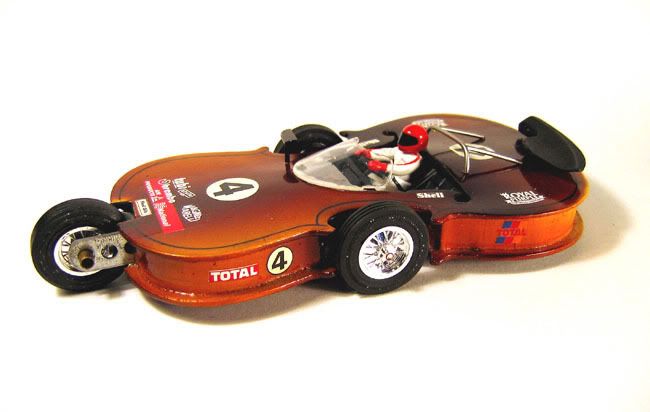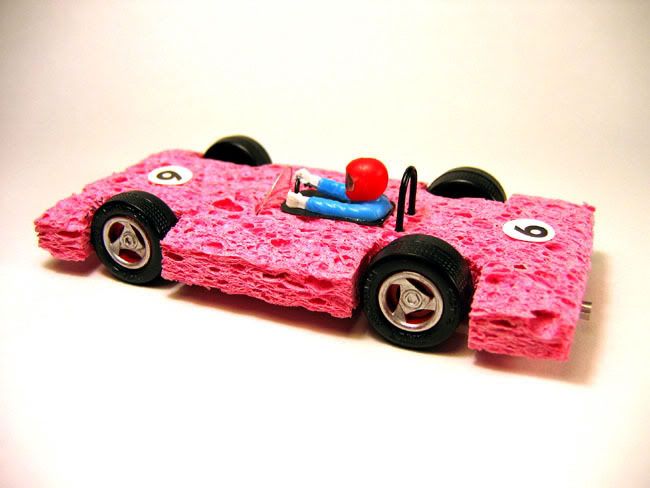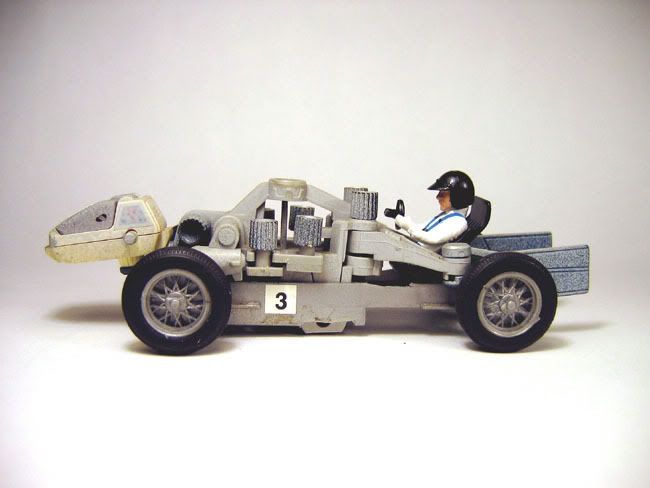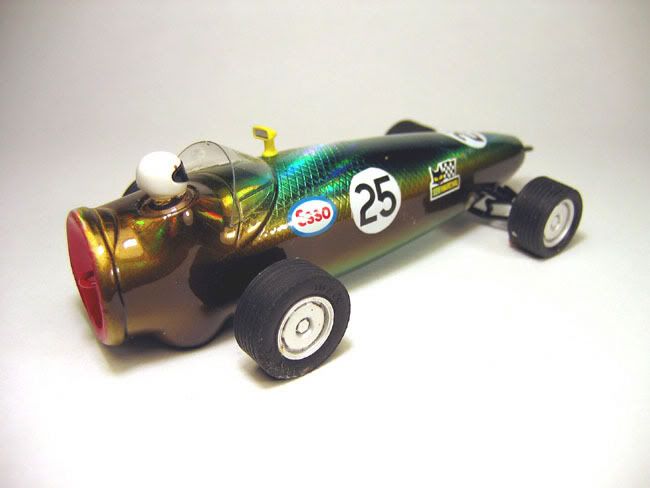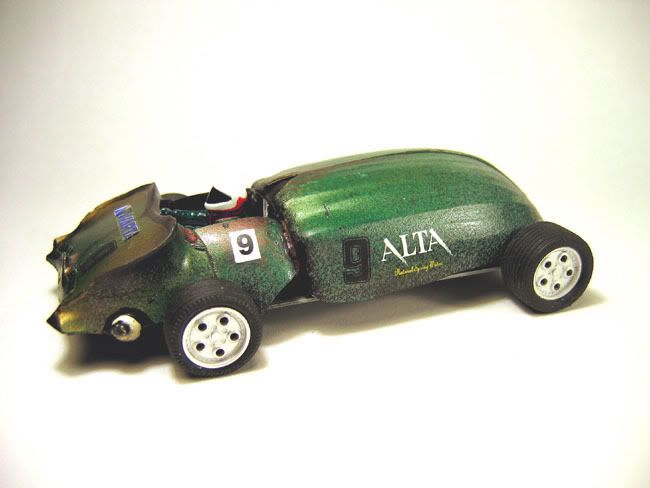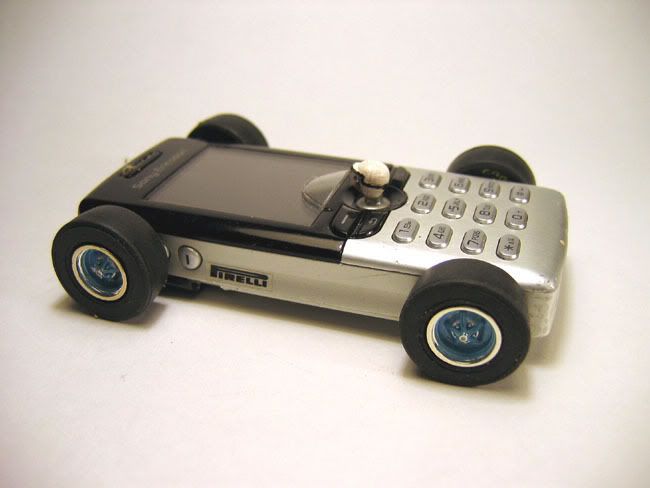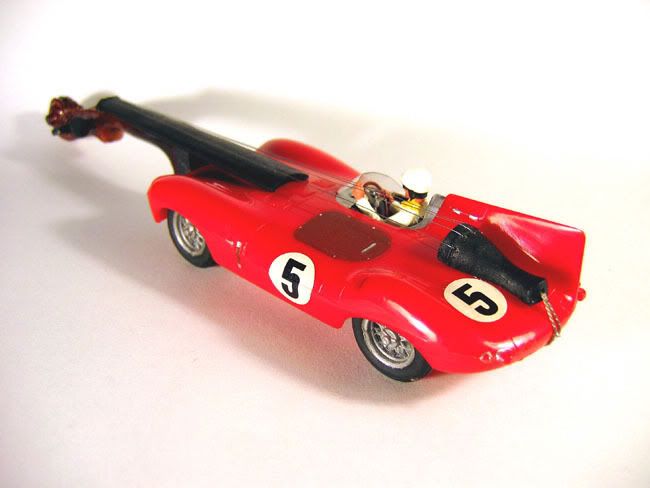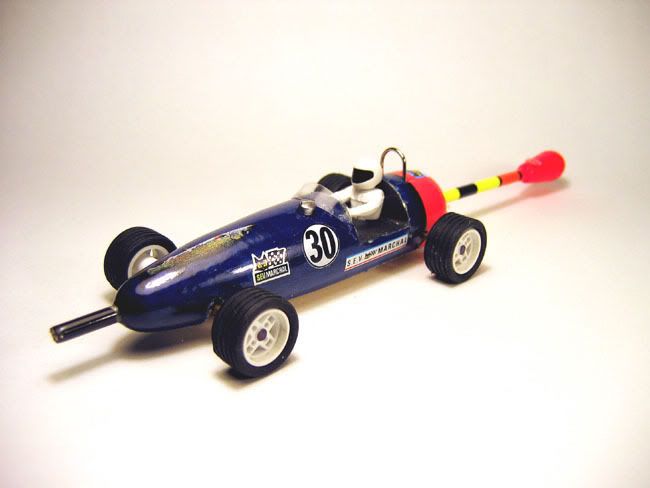 Text and photos used with permission from Ken
The show is open 7-9 Saturday September 8th
artMovingProjects
166 N.12th St. (Bedford and Berry) Williamsburg
(917-301-6680, 917-301-0306)
Thu-Sun, 1pm - 6pm
Subway: L to Bedford
www.artmovingprojects.com
info@artmovingprojects.com
September 8 - October 14
Art
design
sculpture
Slot Car