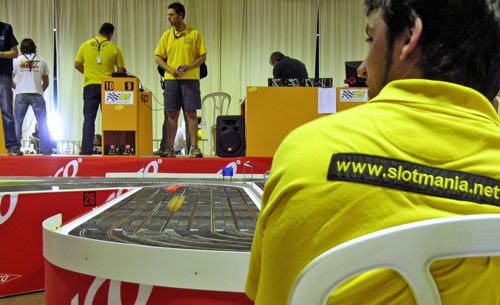 Here comes the mid-race report with latest informations kindly
supplied by Alex from SlotPortugal. The photo of the cars in the grid
is also from Alex.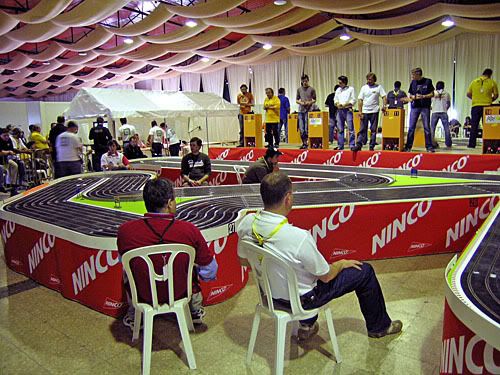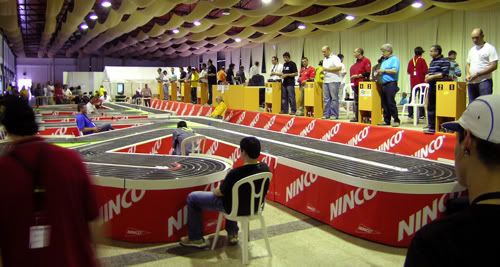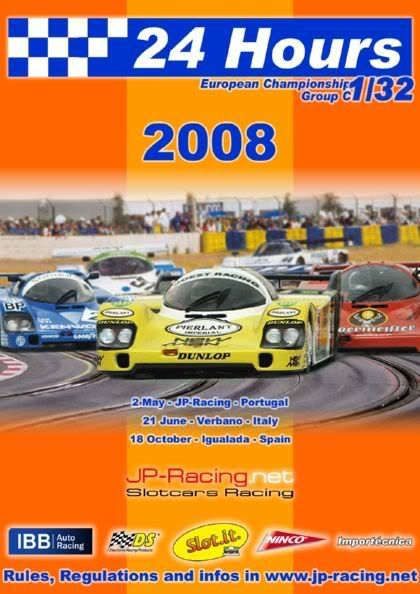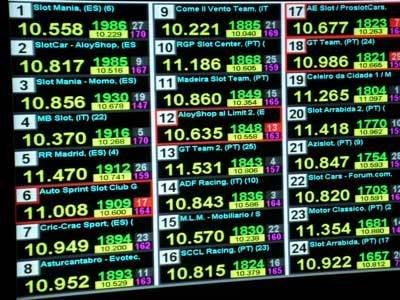 Race was started at 12.00 am and the Spanish teams have show a strong
dominance until now. At the front, the battle is between
Slotcar-Aloyshop and Slotmania. The first team has taken the
leadership but their followers never gave much distance. On this
circuit, one lap takes around 10 seconds and the gap between these
two teams oscillated between 5 and 15 laps in the first six hours of
the race. Slotmania has been in front since the 6th hour but recently
(hour 11) Slotcar-Aloyshop regained the lead and they have now a 10
lap gap. Slotmania-Momo (Spain) has been steady in third position
since beginning of the race and fourth position is now of the
Italians of AutoSprintSlot Club Genova, which have occupied more
modest positions in the first hours but are running solidly now. Its
a pleasure to watch how fast and consistently the pilots in the front
are driving!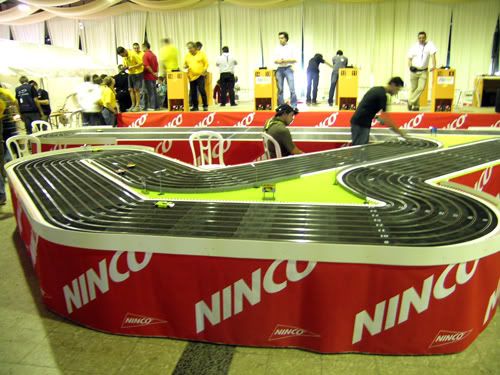 RR Madrid is solid on the 5th place almost since the start and sixth
position is occupied by the Italians of MB Slot who were in fourth
place one hour ago.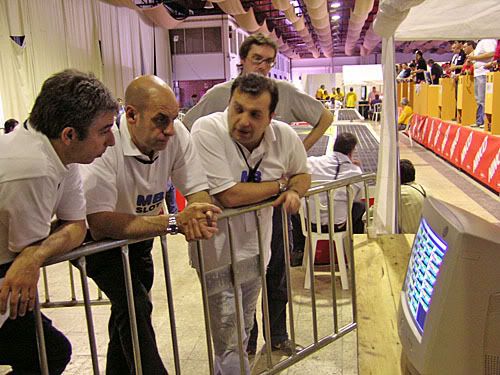 Asturcantabro - Evotec (Spain) is in seventh
place and the Come il Vento Team (can you imagine a better name for a
slot team?) is in eight place racing the orange colors of Slot.it.
The next two teams are Portuguese, RGP Slot Center is in 9th place
but Madeira Team Slot (in 10th) is closing the gap and only four laps
separate them now. 30 teams are still in the battle.