I just got off the phone with Bryan Young, he's driving north though Oregon as we speak on his way to a day of demo's at Fantasy World Hobbies in Tacoma Satuday May 24th from 11-4 pm.
FantasyWorldHobbies
1909 S 72nd St Ste A-12
Tacoma, Wa. 98408. ph 253-473-6223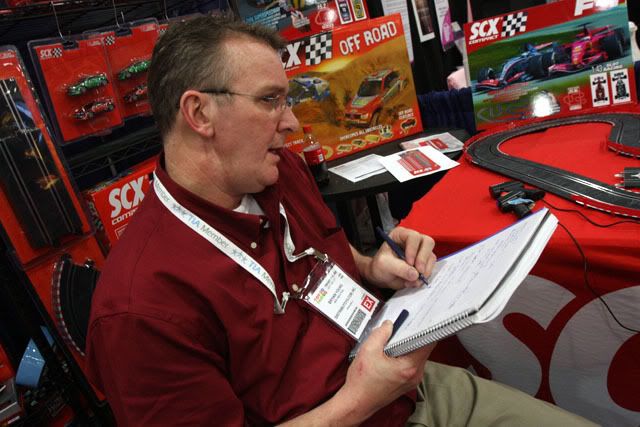 Bryan's shown here during the NY Toyshow earlier this year.