From Sloting Plus: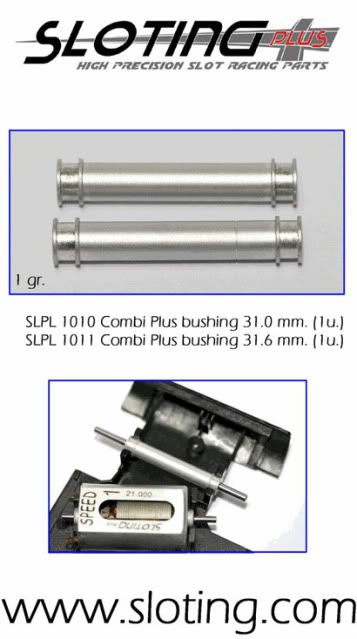 Two Combi bushings adapted for a tube ( 1 g total weight ) in order to keep axle straight, ensure perfect alignment of bearings and reduce possible transversal oscillation chassis !
The 31 mm is for example adapted to Ninco Ferrari 360 and Lamborghini Gallardo....
The 31,6 mm ( with a groove in the tube for easy identification ) is for example adapted to Mosler...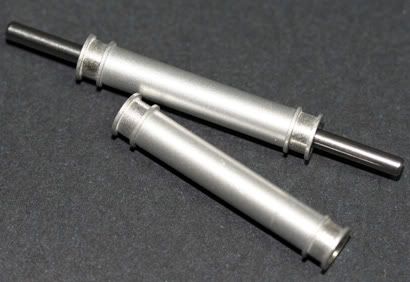 Recommended with our axles 2250, 2252 or 2255 and finally, an advantage is also you can keep oil you put under bushings under the tube and so not loose it quickly in the ground ....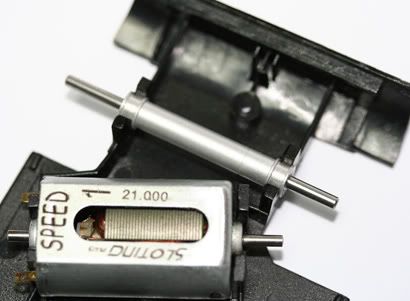 UPDATE from Jacques...
Ref 1010 31 mm is for exemple for Mosler's, Megane, Toyota Supra, Honda NSX and Lexus
Ref 1011 31,6 mm is for exemple for Ferrari, Lamborghini and Ascari