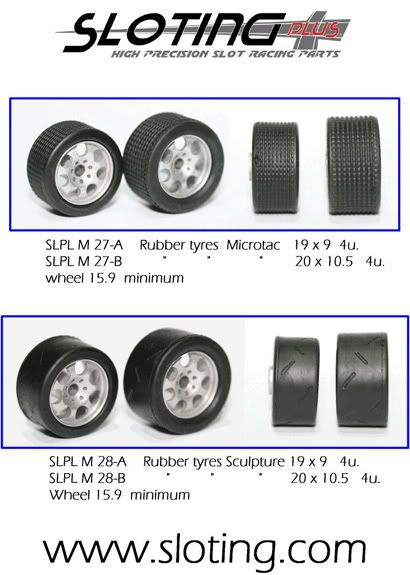 From Jacques at Sloting Plus:
"We present you tyres made with Cartrix brand collaboration.
We have used some very good Cartrix moulds with a new formula of rubber high quality tested together !
It is always difficult to specify tracks adapted BUT in general, we can say Ninco tracks are natural for Sculpture references and Ninco, other Rally tracks a little bit dirty for exemple are adapted for Microtaco references...
The four references are for wheels with a minimum diameter of 15,9 mm but you can use for bigger diameter and it is not necessary to glue tyres on the wheels...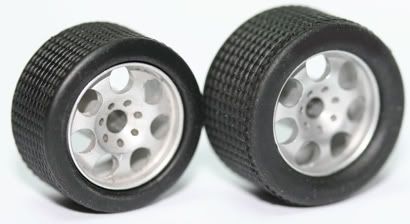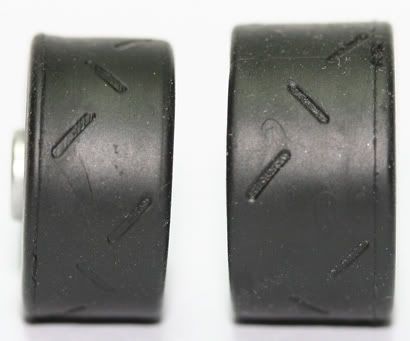 Selling by packs of 4 units under references :
SLPL M27A ( 19 mm x 9 mm dimensions for A ), SLPL M27B ( 20 mm x 10,5 mm dimensions for B ) for Microtaco design, SLPL M28A and SLPL M28B for Sculpture design !
Kind regards
Jacques
Sloting Plus