Revell Monogram have apparently seen fit to re-release the SAME Porsche 904 kit they did during the 60's. This model is average at best aside from the square roof line that's incorrect for the real car. This photo was taken by Mick Brown (SCI contributor and resident of the Windy City) during the Chicago Toy Show, and he's graciously allowed me to use it here.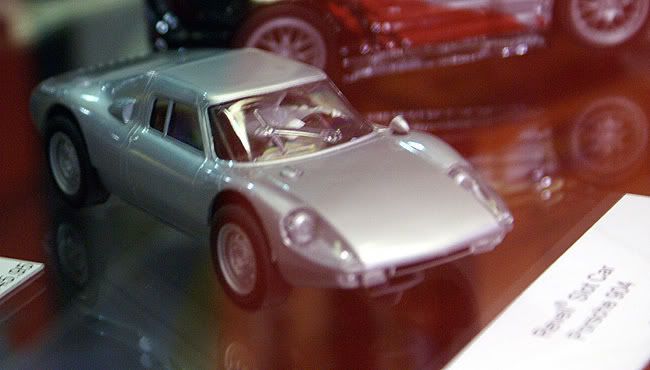 If Revell's aim was to re-release this car as a "classic" car and not an up-to-date release of a slot car, then fine. But with the upgrade of the chassis (photos below by Alan Smith) then I would have preferred to see a new mold made for the body to get the greenhouse contours correct.
Thanks to Mick Brown for the photo of the top of the 904.
...and this photo from Alan Smith Mr. SCI himself!
Thanks Alan for use of the photo.
More can be seen on SCI's gallery of images from the iHobby show.
What else awaits us from the Chi-Town toy show...we shall see.
DaveK