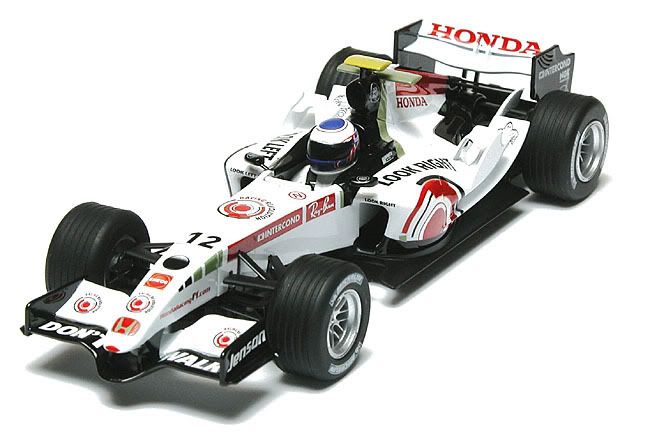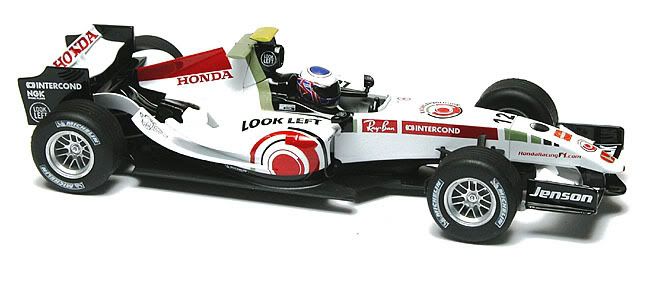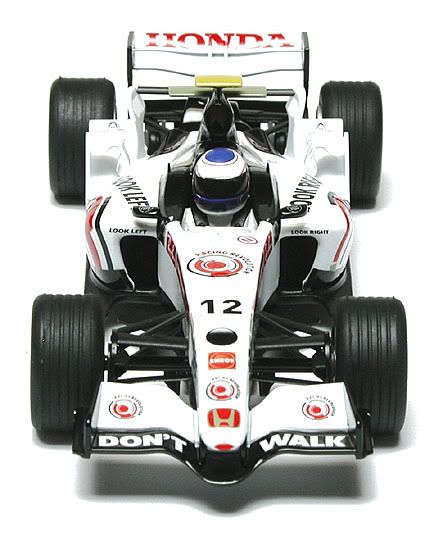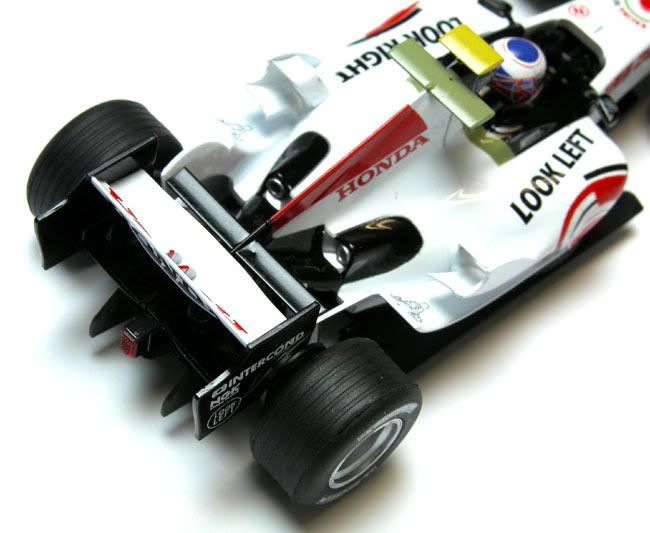 History
Honda first entered F1 racing in 1963, but would periodically leave and re-enter the sport throughout the years, as both a constructor and an engine supplier. In 2004 Honda purchased 45% of the BAR team from British American Tobacco. The purchase came on the heels of BAR's best season, a second place finish in the constructors standings in 2004. In September 2005 Honda purchased the remaining 55% of BAR, racing under the name Honda Racing F1 Team for the 2006 season. In the 2006 season Jenson Button claimed his first victory at the Hungarian Grand Prix
(

pictured below

)
.

The Scalextric model
Long awaited by Scalextric fans of Jenson Button the F1 car will be an instant hit with race fans too. The detailed car includes a detachable nose cone and detailed driver helmet. The car is fitted with the ultra fast FF motor.
Advantages:
Scalextric are the only manufacturer to produce this car. High build-quality specification with equal high performance straight out of the box. Huge demand from fans and collectors for Jenson Button car.
Features:
High detail. Magnatraction and quick change braid plate. Digital ready chassis. Detailed driver helmet and super quick performance.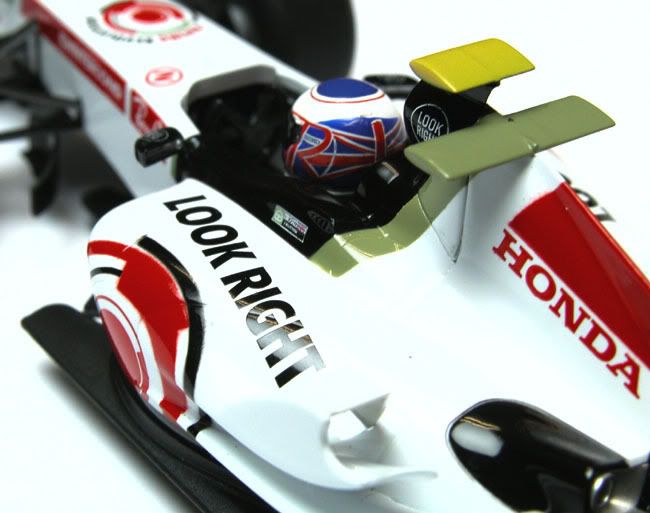 Dimensions & Configuration
Car: Overall length 145 mm, Wheelbase 97 mm, Weight gm
Rear: Axle width 59 mm, Tyre diameter 21 mm, Width 11 mm
Front: Axle width 56 mm, Tyre diameter 21 mm, Width 11 mm
Magnet: Rectangular 2.5 mm, Gear ratio 9:27
Motor: In-Line Rear Mounted Rear 2 wheel drive Mabuchi FF, 18k rpm
All photos of real car copyright 2006 Honda Racing F1, no reuse without their permission.