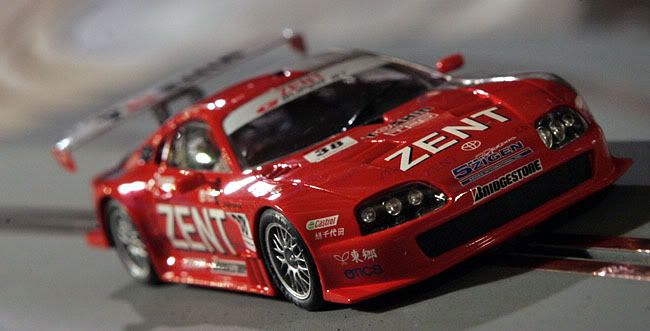 A stunning new car from Ninco arrived as a prize for the Global Proxy Race yesterday from MRC and "Ninco" Bob.

The 88 gram car is exactly 2.53" wide and boy does this car take advantage of those wide fenders. The width of the car makes it very stable around the corners so you can really lay into the throttle and use all the tremendous torque to get the car out of the corners quickly.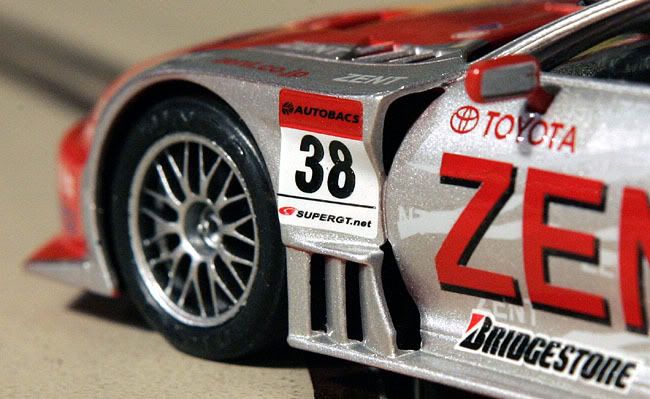 The rear wing is held in place by a mounting system that allows for flex, or should I say, upside down excursions, without the wing popping off because it's solidly mounted. A cool idea on Ninco's part.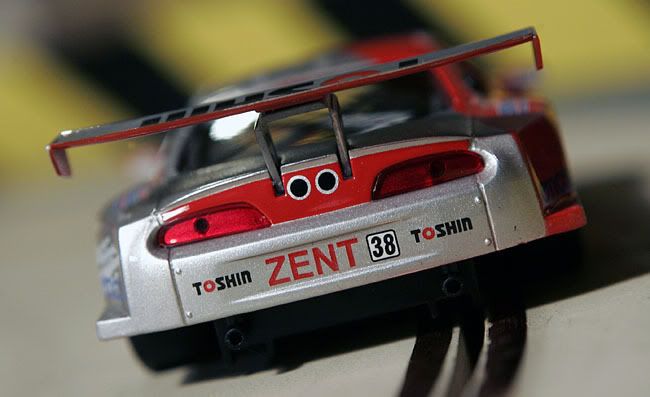 The NC5 is a tried and true motor and it's mounted here, as the other Supra's are, as an anglewinder. The gears on this car mesh very well and, unlike some other sidewinders I've seen, this car's gears have no slop and little gear noise. The sprung guide makes good contact with the slot and has very little wobble, another nice detail on this car. The body has 2 centrally located mounting screws at each end of the car, so it's an easy twist of the screw driver to loosen the body to allow some rattle and thus pick up a bit of extra time. A cool thing for those "box stock" racers out there. The usual strong button magnet is mounted just ahead of the anglewinder-mounted motor.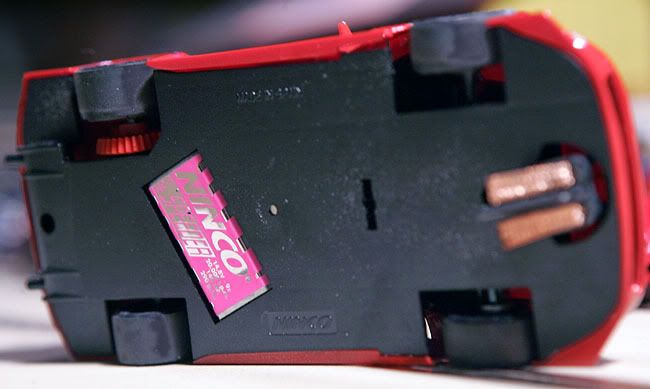 The tires are fully under the body and measure 2.475" across the rear (which again, measures 2.53"). I'm glad that this car doesn't have any of the "issues" that many RTR cars do, especially with reguard to the wheels/tires projecting out too far. It may seem like a nit-picky detail but it's something that's an easy one for company's
NOT
to do.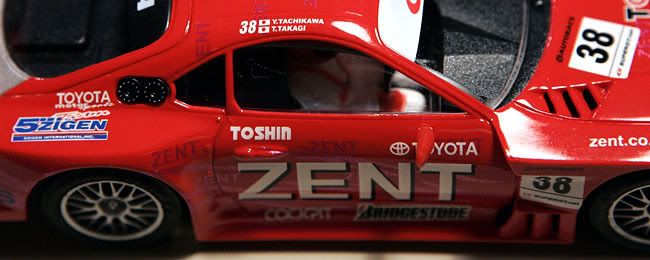 The irridescent paint on this car is stunning. There are little "ZENT" logo's all around this car that are visible depending on which way you turn the car. The overall effect of the paint job is just fantastic.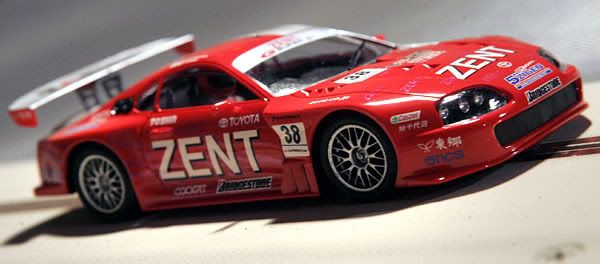 One side silver... the other red, very cool. Ninco has modelled this car very faithfully.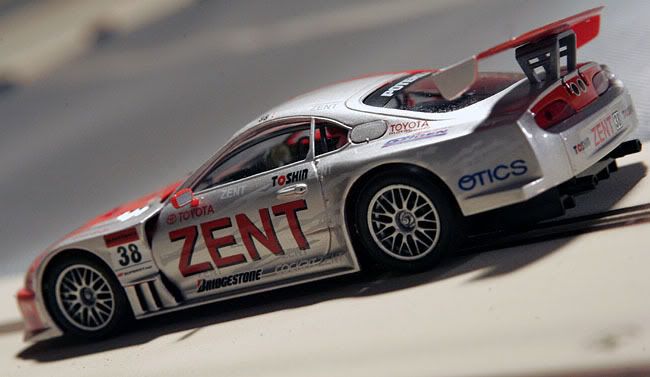 Ninco is working hard to make cars that are fast and racers are voting with their wallets. Many guys buy these cars and race them in JGTC Series (or more correctly put SuperGT Series) in club races. And with this new stunning livery there is a new sheriff in town....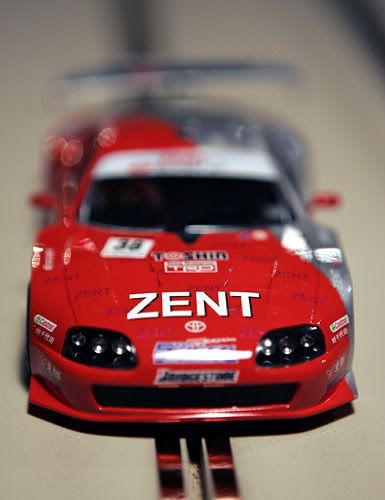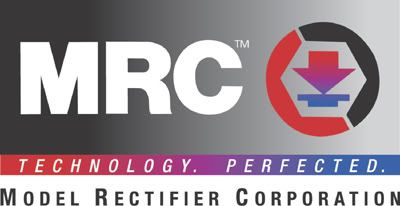 A huge thanks to MRC and Ninco Bob and Ninco itself for the car for a GPR prize.
DaveK
Publisher, Slot Car News