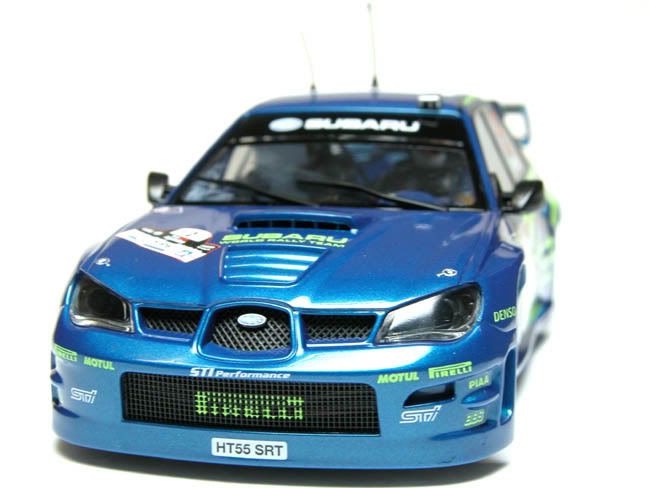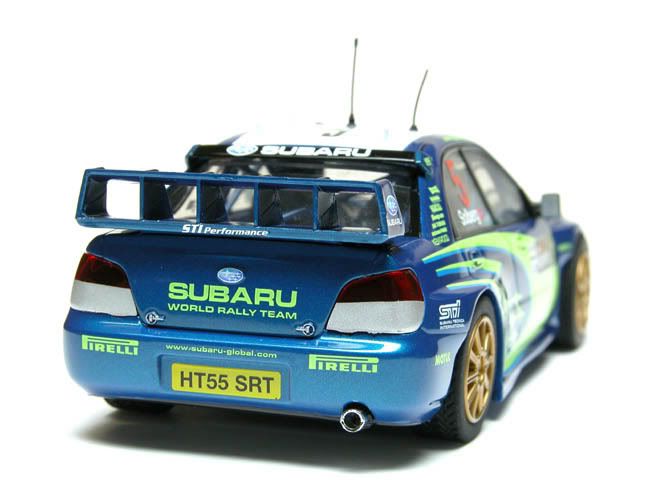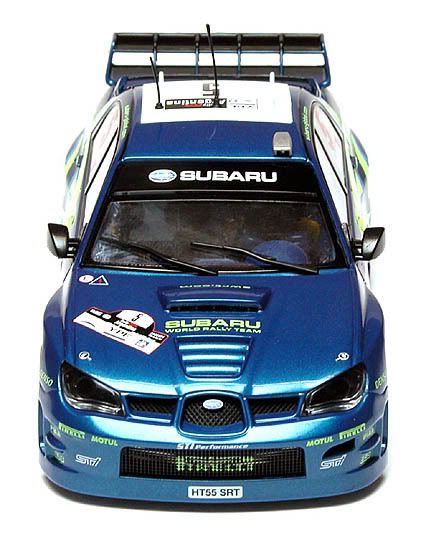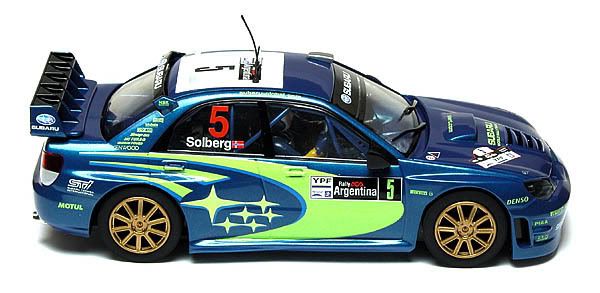 Name: Subaru Impreza, 2006 WRC
Reference No: C2749
Class: Rally
History
The Argentine leg of the World Rally Championship (WRC) took place in April 2006 where Petter Solberg took an excellent 2nd place in the new shape Subaru Impreza. Norwegian Petter, nicknamed 'Hollywood', set the fastest time through one of the toughest tests in the WRC, the classic El Condor pass, to secure his second podium of the season.
The Scalextric model
The Subaru is fitted with a front mounted motor driving the front wheels directly. The chassis is set up with four-wheel drive using a drive belt to the rear axle. The car has the all new front end revision.
Advantages:
The front wheel drive set-up of the Subaru, and the previously released Peugeot 307, gives a very satisfying driver-to-car feedback with easy to control tail-out drifts around corners.
Features:
High detail. Magnatraction and quick change braid plate. Digital ready chassis. Neon-effect 'blue' headlights. Rear lights.
Dimensions & Configuration:
Car: Overall length 134 mm, Wheelbase 79 mm, Weight 85 gm
Rear: Axle width 56 mm, Tyre diameter 21 mm, Width 8 mm
Front: Axle width 56 mm, Tyre diameter 21 mm, Width 8 mm
Magnet: Rectangular 2.5 mm, Gear ratio 11:36
Motor: Sidewinder Front Mounted Front 2 wheel drive Mabuchi SP 18k rpm