New Smith Scale Speedway/TomCat Dirt Modified bodies
From the Smith Scale Speedway website: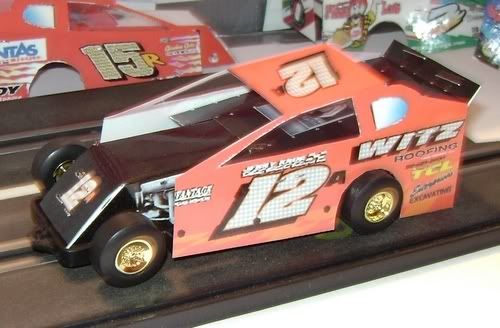 We are really happy to have hooked with a brand new source for slot car bodies. Tom Bryner of TomCat Dirt Bodies is producing these awesome laminated paper dirt modifieds. A lot of folks are skeptical about laminated, folded bodies. We were too until we saw these. Tom did a great job of engineering an easy to install, sturdy slot car body. We compared these bodies to pictures we found of dirt modifieds, and they look right. He eliminated all the usual open seam joints, and weak sections that used to be typical with this type of body. The nose section is notched to drop into an Artin chassis perfectly. The rear section slides into the nose with a tab and tapes or Velcro's to the side of the Artin. Click the pics to enlarge.