Panasonic Toyota Racing's new driver line-up of Jarno Trulli and Timo Glock were flat-out in Melbourne – before the Australian Grand Prix weekend even got under way at Albert Park. The start of a new Formula 1 season always means a busy few days for the team, with the mechanics at the track working hard to ensure everything is ready, and the drivers doing their bit to engage the local and international media.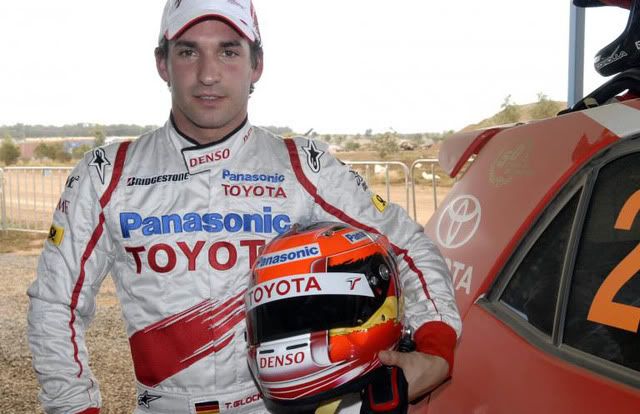 For Toyota's new driver Timo, the week started behind the wheel in unfamiliar circumstances on Monday. The 25-year-old German was given the chance to try his hand at rallying, joining three-times Australian rally champion Neal Bates behind the wheel.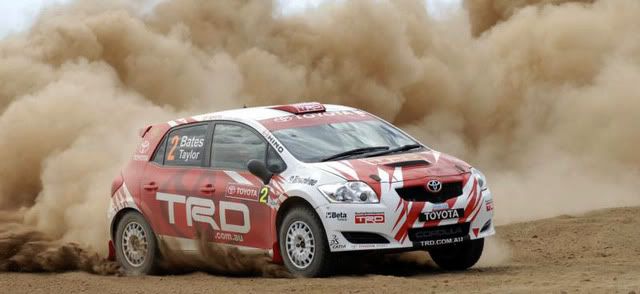 On a specially-designed course at Werribee Park, to the west of Melbourne, Timo was first given some pointers by the expert before getting the chance to take the wheel of the impressive Super 2000 Auris.
The dust and oppressive heat of the Victoria countryside did little to limit Timo's enthusiasm for the car and even after the day's activities had officially drawn to a close, he put in some unscheduled laps just for fun, impressing seasoned rally observers with his natural flair for sideways driving.
On Tuesday Timo had another new car to drive, this time the supercharged new TRD HiLux, which also doubles as his company car for the week. Timo visited the Toyota Racing Development (TRD) plant in Altona on the outskirts of Melbourne to meet the racing and performance vehicle department of Toyota Australia.
As well as learning the secrets of how the powerful TRD Hilux was upgraded by the technicians at TRD, he also completed the car's official line-off ceremony.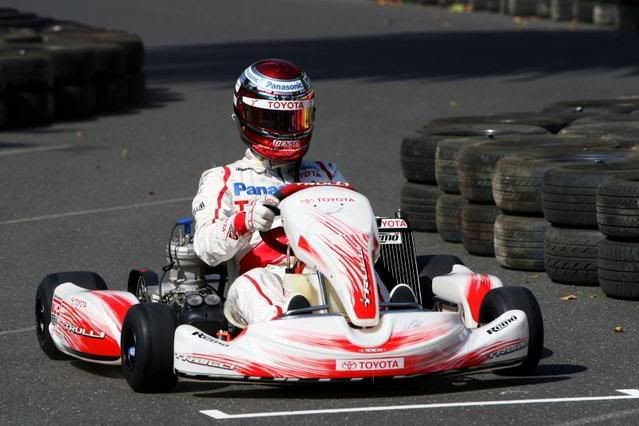 Jarno had his turn on Wednesday, going back to his roots as a world champion karter on the new kart track adjacent to the Albert Park Grand Prix circuit. Driving one of his own Trulli Karts, he gave some expert tips to some of Australia's most promising up-and-coming drivers from the Toyota Leopard Series.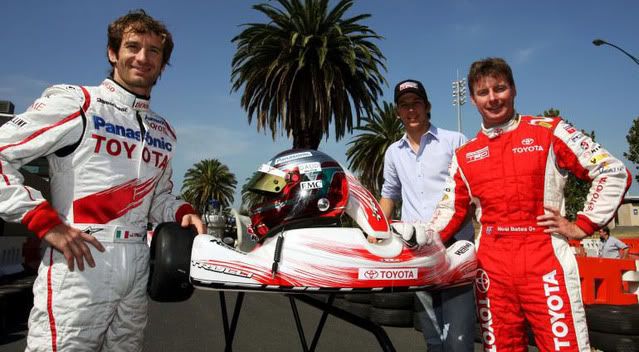 All images and news copyright 2008 Toyota Motorsports, used here with permission.