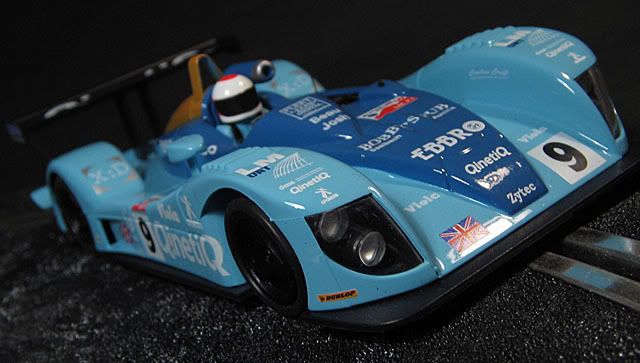 I got a look at the latest Sloter Zytek while on a trip to the SCX warehouse in Spain. And when I saw it there immediately I thought that it was the best livery by far of this body for Sloter. I actually received this slot car a while ago, I decided to hold off on reviewing the car when I figured out that I had the chance to take the car to a race a few weeks ago during a visit to the Slot Car Racing Club of New York. The Sloter was heavily raced during that evening's festivities. The feeling among the racers was unanimous, everyone has a great time driving the car.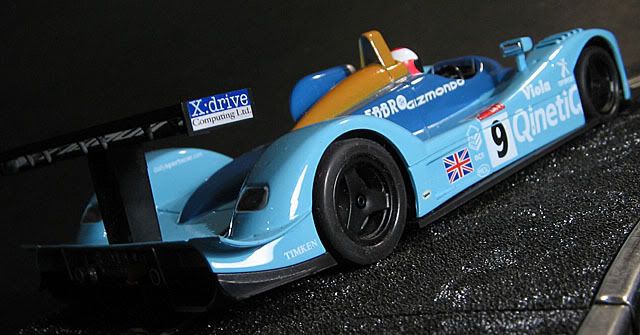 We drove this Sloter as it came out of the box, just a bit of sanding on the tires and some oil in all the right places. The car performed quite well against of similarly motored cars. And it even managed to beat up on a few in the process.
It's a wide car so it's quite stable and easy to drive the car quick, quickly. There aren't really any bad habits the car has shown in the racing it's done. Though, oddly the tires on this one don't stick quite as well as other Sloter tires have in the past on my tracks...but then again it's pretty dusty down there in the slot-dungeon.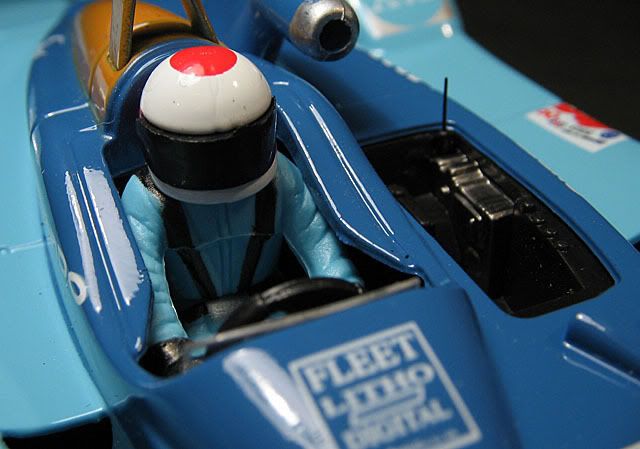 The details on the car I think were lost to the drivers that night though. One thing that caught my eye was the microscopic little windscreen just above the steering wheel.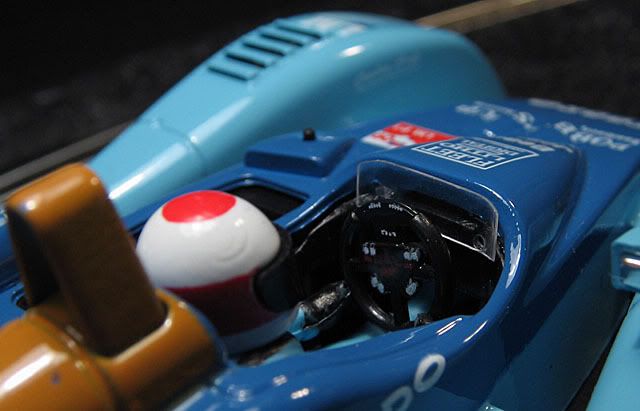 The Zytek comes with a pod and an FC-130 Mabuchi motor driving the inline configuration. And while this car doesn't come with the same long can motor that the Sloter Zytek kit does, this motor seems more at home in the lightly braced chassis. The pod does have very, very little movement in it. Even a few turns out of the screw driver and the pod still doesn't move much. The screws need to be just a bit longer and there needs to be a fair bit of sanding around this pod to get more movement.
This car would seem to be a great candidate for a serious racer that likes to fiddle.