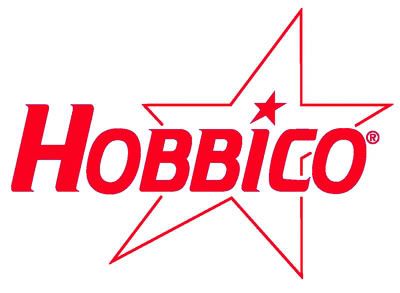 Champaign, Illinois, May 2, 2007 - Hobbico, Inc. announced today that it has acquired Revell-Monogram. Revell will continue to operate from its Northbrook, Illinois headquarters and will be led by Jim Foster, the company's President since 2002 and a hobby industry veteran for over 40 years.
Revell is a world wide leader in detailed, scale model kits including cars, trucks, ships, and planes. Founded over 60 years ago, the company markets under the brands of Revell and Monogram which were combined in 1986. In September 2006, Revell's European business was sold to a group led by Revell GmbH management.
Hobbico is the world's leading manufacturer, distributor and retailer of model hobby products, including radio controlled models, plastic model kits, trains and other hobby products. The employee-owned company sells products through hobby shops, toy stores, chain stores as well as its retail subsidiary, Tower Hobbies.
"Revell has had seven different owners over the last 37 years," said Jim oster, "but this new combination with Hobbico represents a unique partnership that provides stability for the company's dedicated staff and the resources they need to create exciting new models. Hobbico understands what's mportant to serious modelers. Joining the strengths of the two companies will lead to products that modelers will really appreciate."
Revell's research and development staff includes many talented professionals who have been with the company for as long as five decades. They will continue to manage the creation and manufacturing of all new and existing products from their facility in the Chicago area.
"Many modelers who fly or drive R/C got their start in the hobby by building a plastic model kit," said Wayne Hemming, President of Hobbico. "Plastic kits are the foundation of model building. We are committed to giving Revell the support it needs to continue its 60-year tradition of quality and excellence in plastic models."
The Revell and Monogram brands both originated in 1945. Revell started out with plastic toys. Their first plastic model kits sold in 1951 were a series of vintage cars called Revell Highway Pioneers. The first model was a 1913 Maxwell, a car made famous by comedian Jack Benny.
Monogram started with wooden ship models and progressed to flying control-line and free flight airplanes as well as CO2-powered cars. Their first all-plastic kit, a midget racing car, came in 1954 and sold for 98¢. Next came a Hot Rod and a Racing Speedboat which both were sold as "Snap-Fit and Press-Fit for Jiffy Assembly."
"Both Revell and Monogram have produced literally thousands of different models over their long history," said Jim Foster. "Every effort has been made to preserve the production tooling for possible future re-releases.
Over the coming years, we will work to not only create exciting new releases, but also bring back many classic favorites from years gone by."
Links:
www.hobbico.com