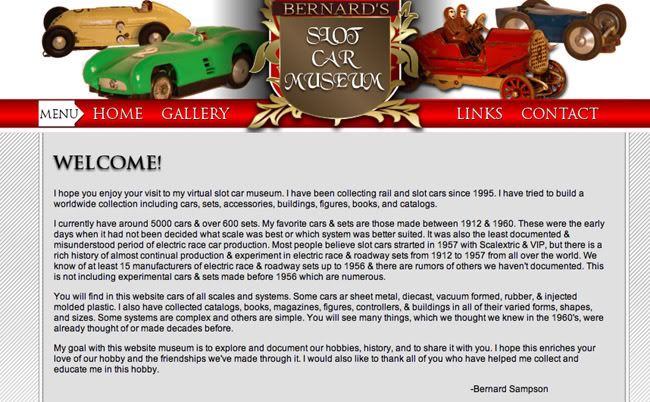 A slot friend emailed me a fascinating link the other day.
Bernard's Slot Car Museum
is an interesting place. The gallery is organized by country of origin of slot companies. I have to say almost all of them are slot cars I hadn't ever seen before. It really deserves a look.