From "Ninco Bob"...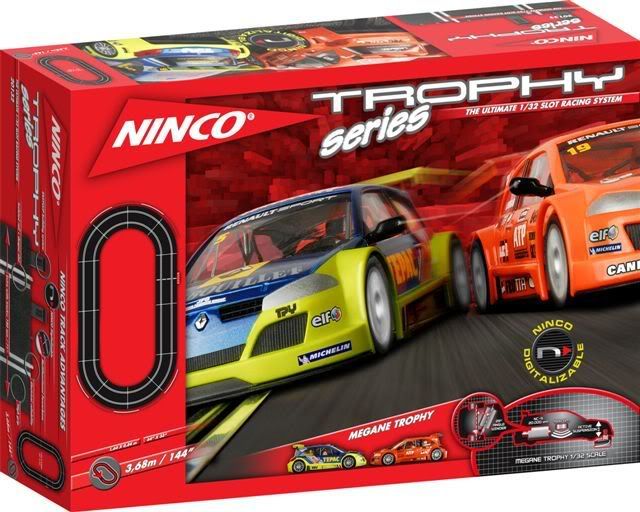 The Trophy Series 20132 is available now! It contains the fast, brand new NC-5 anglewinder Megane Trophy "Tepac" and Megane Trophy "Frutta".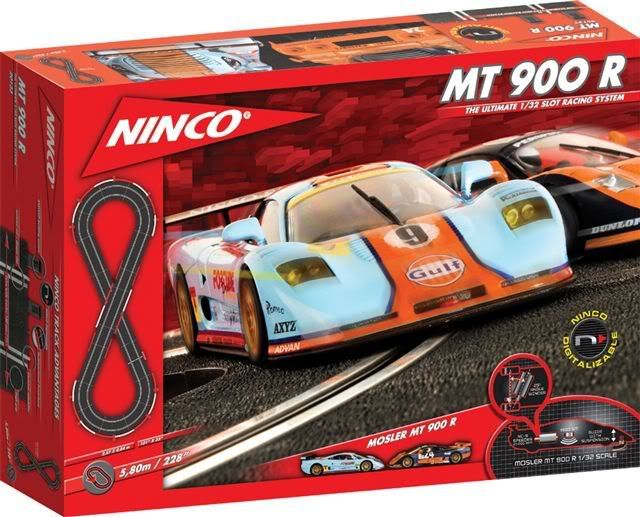 The MT 900 R set 20133 contains The Mosler "Gulf" (NINCO's "hottest" car ever) and the brand new Mosler "Daytona" - I hope to have this set by the end of this month.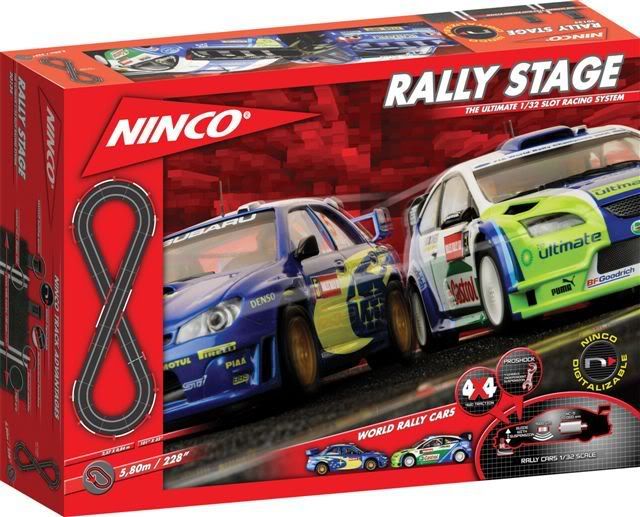 The Rally Stage set 20134 contains the new 4WD Ford Focus and the 4WD Subaru WRC "Wales Rally"
Also,.... the very successful 20127 ProAm set (31 feet of track) has been upgraded.... same price.... now contains the 50428 Mosler "Gulf" racing against the brand new 50435 McLaren F-1 GTR.
--------
Thanks to Ninco Bob for the news.
DaveK